What do you get when you combine an award-winning chef, classic comfort food, and a large array of wines and beers with farm-to-table ingredients, vegan, vegetarian, and gluten-free dishes, and fast and friendly service?
You get a casual, comfortable and accommodating café called Heirloom Craft Kitchen.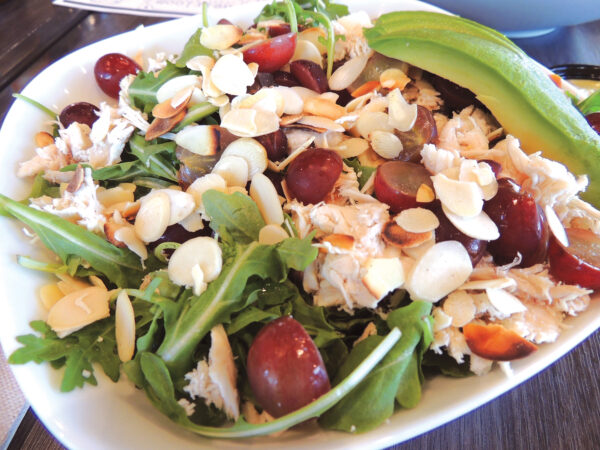 Located at the corner of Avenue 50 and Jefferson in Indio, Heirloom is the creation of Executive Chef/Owner Andie Hubka and her husband Mike who are also behind Cooking with Class and Cork & Fork in La Quinta, and the soon-to-be Tu Madres Mexican restaurant scheduled to open next to Heirloom in mid-October.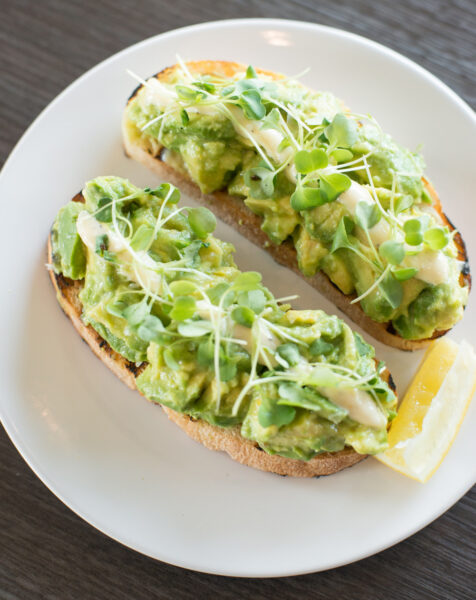 Andie is recognized as one of the Desert's best chefs and has been in the business locally for 12 years. She was the first to offer small plates at Cork & Fork in 2013 and has won the Wine Spectator Award of Excellence, TripAdvisor Award of Excellence, Yelp Diners' Choice, and OpenTable Award of Excellence every year since. And on top of that, she's a really nice person.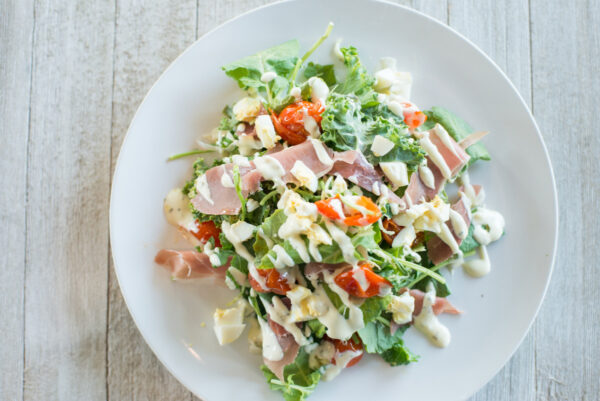 "One of the things I have definitely learned is that everyone has a dietary consideration and is lacking options for dining out," she says. Heirloom is an effort to provide the community with quick, easy, and healthier options for lunch and dinner. "We wanted to offer comfort food but made a calculated risk to also offer a vegan menu and a healthier spin on classic dishes." They weren't sure it would work, but it certainly has as the corner café draws a crowd all year long.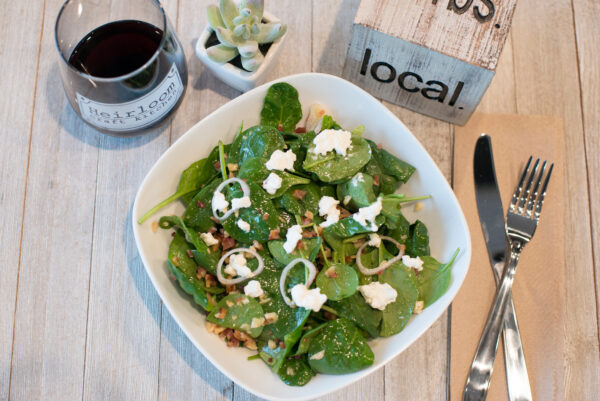 "People enjoy the casual atmosphere," adds Mike who manages the restaurant, "but our standards remain high and reflect in our presentation and personal service."
He perfectly describes the menu as a "whimsical take on classic dishes and very fresh and clean." Their craft sandwiches, soups, salads, and signature plates are made from scratch daily and feature local produce, sustainably farmed meats and family baked breads.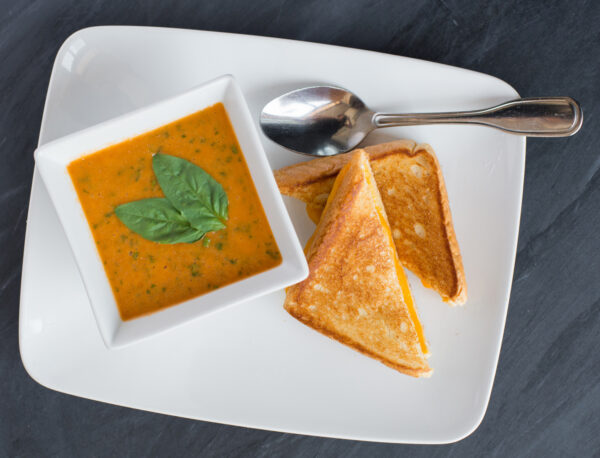 Those who want to indulge can try the La Quinta Cheesesteak with short rib, shishito peppers, sautéed onions and mushrooms or the Indio Cubano with pulled pork, prosciutto, dill mustard, Swiss cheese and house pickles; while those opting for healthy fare can enjoy the Organic Roasted Chicken Salad (their best seller with arugula, avocado, grapes, and toasted almonds), or the Heirloom Tomato Basil soup – one of my favorites.
Their vegan menu offers both heart and health from the vegan Po'Boy to the Heirloom Tomato Salad or Lemony Avocado Toast (gluten-free bread optional). You can start with blistered shishito peppers or go straight to the fried pickles.
Their most popular small plates are the Baja Shrimp Tacos and the Goat Cheese Bruschetta served with pistachio, pesto, balsamic and truffle honey (Oh, and yes, their tasty truffle tater tots). They also serve brunch all day – from a Short Rib Benedict to the Veggie Egg White Scramble – along with daily specials and a number of dishes featuring Impossible® plant-based protein as a burger, bowl, taco or burrito.
You can wash it all down with an organic green tea, glass of wine or local draft beer.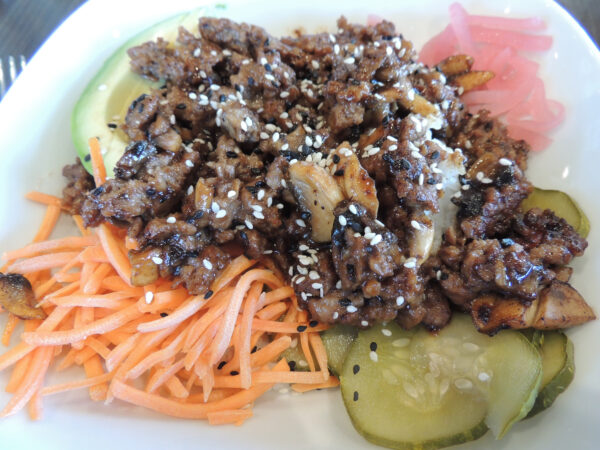 Andie and Mike are all about community and even staff their kitchen with students from the La Quinta High School Culinary Program. They were the first to offer paid culinary internships and have successfully graduated four years of students. Many have gone on to culinary school and some have come back to work with them after graduation. "They are our best employees."
Heirloom is described as "the best neighborhood joint in the East Valley." You'll enjoy a satisfying and flavorful meal while supporting local business, and there is sure to be something for everyone.
Heirloom Craft Kitchen is located at 49990 Jefferson Blvd in Indio at the corner of Avenue 50. For a complete menu and catering, visit their website at
www.heirloomcraftkitchen.com or call (760) 773.2233.