UPDATE November 2022: Cafe California is under new ownership with the same healthy offerings and more. Read below and visit them at yespleaselaquinta.com.
A small café in a quaint village with modern style, gourmet coffee, fresh greens, tasty fare and European flare…Sounds like a dream on a bright summer day; it's all that and more at Café California in Old Town La Quinta.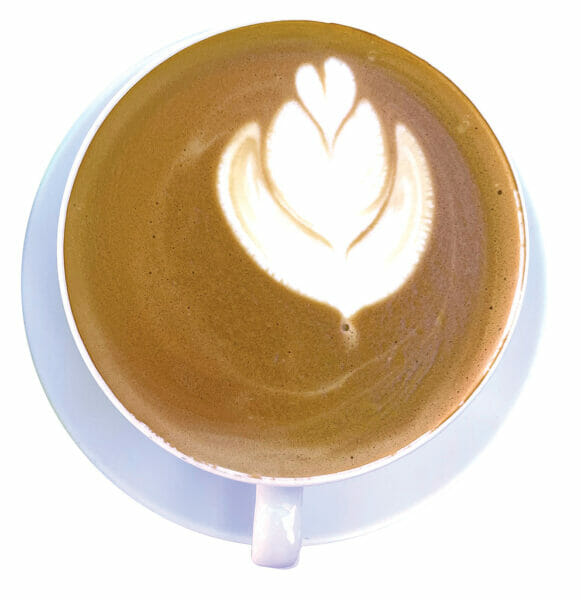 Old Town is a special place in the desert. You can spend the day leisurely strolling the streets, browsing boutiques and enjoying a variety of cuisine. In season, you can visit the Certified Organic Farmer's Market on Sundays or enjoy morning yoga on the lawn with Gather Wellness. But until now, the village was missing a casual breakfast place.
Café California opened in February offering healthy options for all-day breakfast and lunch in a relaxed indoor/outdoor space. The concept is a collaboration between Old Town owner Wells Marvin and Chula Artisan Eatery owner Katherine Gonzales who helped create the initial menu and product sourcing. Inside features simple, creative décor with seating for around 18, while the misted patio displays colorful umbrellas and seats 36 more.
"We wanted to provide a place you could come and relax with friends, or grab a fresh, quality meal-to-go for your picnic or hike," says Marvin, who now oversees operations. Their goals are to source local organic produce as available and offer eco-friendly and sustainable wines, waters and other products from California and our immediate region. Specialty drinks are made with Joshua Tree Coffee and milk alternatives include almond, oat, coconut and soy. They offer fresh-pressed orange and grapefruit juices, plus bottled green drinks and wellness shots from Got Green Drinks? based in Laguna Nigel. An impressive selection of wines and champagne are primarily from California.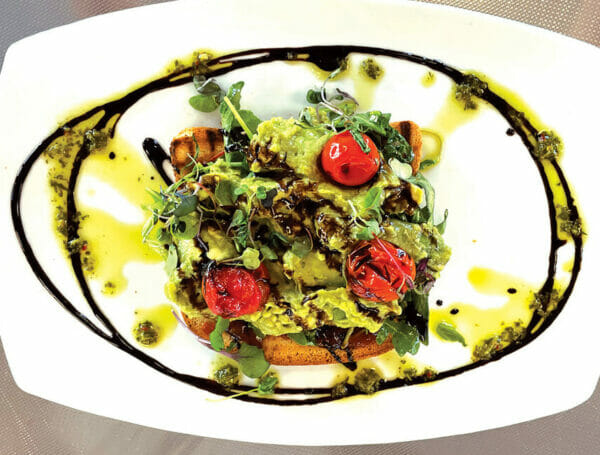 We've visited the café several times and love the easy ambiance and health-conscious offerings. While the menu is limited, choices are ample. Breakfast and lunch are available all day and there is something for everyone including vegan, vegetarian and gluten-free options; nothing is fried and cage-free eggs are poached. (Don't worry! You'll also find handmade sweets and decadent delights).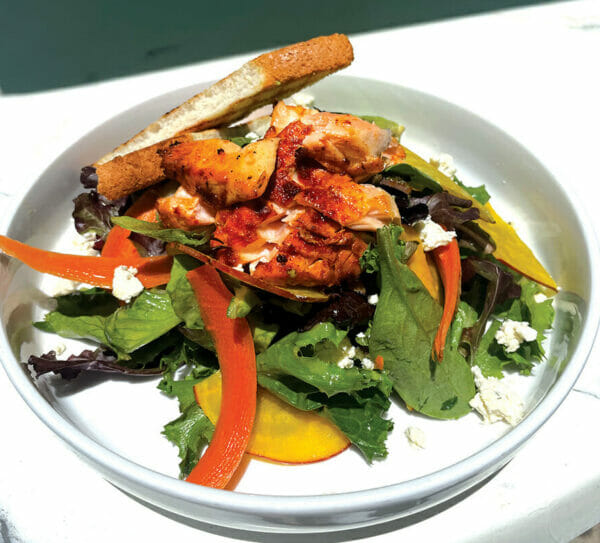 All orders are individually prepared with beautiful presentation, creative combinations, exceptional taste and comfortable portions. Manager Sergio Gonzales says natural herbs and spices add flavor, while little salt is added.
For breakfast, I love the avocado toast which is offered gluten-free. Served with tomato jam, seasoned arugula, fresh cherry tomatoes and a balsamic drizzle, it is bursting with flavor. Other menu options include sun-dried tomato and pepper frittata, huevos rancheros, bagel and lox and eggs hollandaise, to name a few. Those who prefer to indulge may want to try the banana Nutella crepes or strawberries-stuffed French toast.
My favorite lunch is the farm salad with melt-in-your-mouth poached salmon. It is served with organic greens, shaved beets, watermelon radish, carrot medley and avocado, and topped with a sprinkle of soft herbed cheese. The grilled shrimp and citrus salad is a close second with a refreshing combination of jicama, cucumber and mint on fresh greens with a citrus vinaigrette. Other offerings include chilled gazpacho, crab cakes, a vegetable and avocado wrap and an acai and spinach power bowl with goji berries, walnuts, banana and coconut.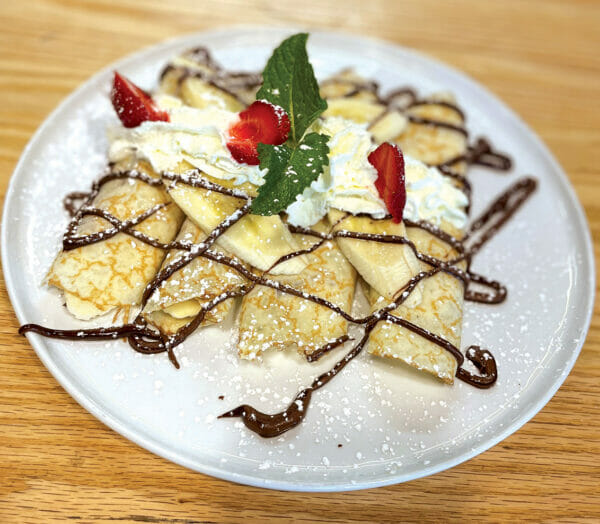 Marvin says items on the menu may change seasonally and a kitchen expansion is planned for the fall to allow for preparation of more grab-and-go options. Wines and beers are offered on-site and to-go.
Café California is a wonderful addition to Old Town. It is the perfect spot for coffee with a friend, a romantic lunch with a loved one or healthy cuisine on the go. Call-in orders are recommended for takeout and no reservations are required.
YES PLEASE CAFE is located at 78065 Main Street, Suite 100, in La Quinta and open daily from 7 a.m. to 2 p.m. daily. For more information visit
www.cafecalifornialq.com or call (760) 296.1425.