The Valley's Leading Resource for Health and Wellness
Sponsored Events
Desert Health Wellness Awards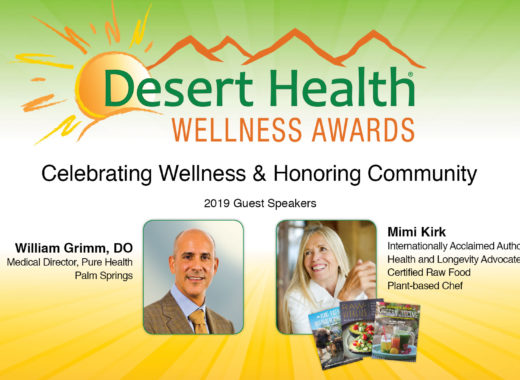 May 22, 2019
The S Rancho Mirage
6:00pm – 9:00pm
The Wellness Awards return honoring those in our community moving health and wellness forward. The evening includes a reception, dinner, the awards presentation and TWO guest speakers: celebrity speaker author Mimi Kirk discussing longevity through food choices, and local integrative doctor William J. Grimm, DO. To be held at The S Rancho Mirage 6pm-9pm. Your $95 ticket includes reception, beverages, dinner, guest speakers, award presentation, a Desert Health tote filled with wellness offerings, and an open farmer's market compliments of Prime Time Produce.  Visit www.deserthealthnews.com or call (760) 238.0245.
HARC's Workplace Wellness Awards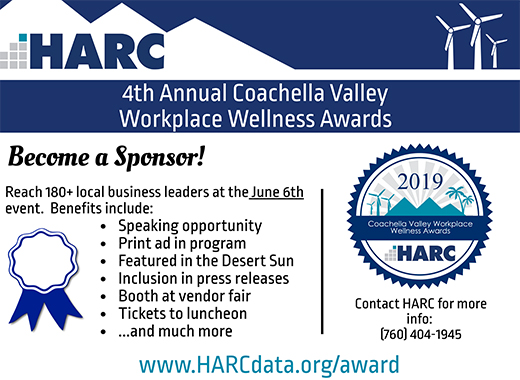 June 6, 2019
Classic Club in Palm Desert
11:30am-1:30pm
The 2019 Workplace Wellness Awards recognize businesses in the Coachella Valley that prioritize employee health and wellness. The Awards feature complimentary valet parking, three-course lunch, vendor fair, and awards presentation. For more information, visit HARCdata.org/award. For sponsorship opportunities please contact: jquintana@HARCdata.org or call (760) 404-1945.