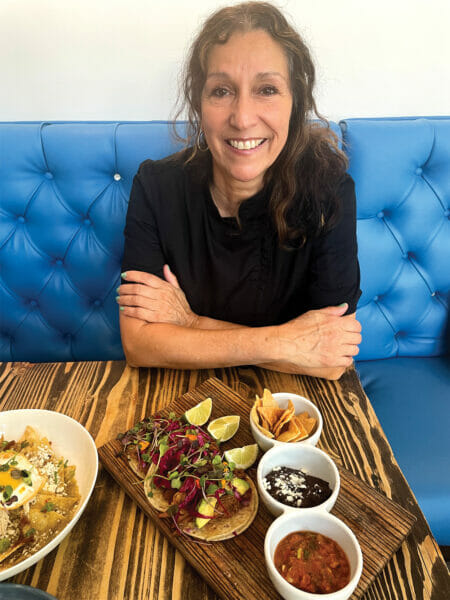 Whenever we travel, we are always on the lookout for that colorful, quaint café that seems to say, "Come in. Get comfortable and make yourself at home." That is precisely the feeling you get when you walk through the door of Chúla Artisan Eatery. You are always greeted by smiling faces, many who have been "part of the family" for years, and a delectable display of handcrafted goodies. And to top it off, their locally sourced, farm-to-table menu is "100% real food" and one of the healthiest in the valley.
Hidden next to Louise's Pantry off Washington in La Quinta, this little gem is the made-from-scratch first child of Chef Katherine Gonzalez who attributes many of her recipes and the spoonful of love served in each and every dish to her mom who hails from Mexico. Her father is of Spanish decent and both come from very large families, so weekends were spent gathering around homemade meals and sharing a love of fresh- from-the-earth ingredients. "There were always fresh salsas and tortillas, green chilies, tamales and a big pot of beans and rice on the stove. It was all good, simple stuff."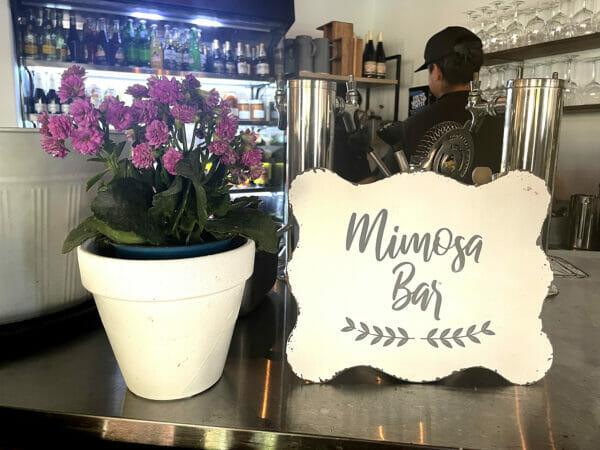 You can taste those fresh ingredients in every "heritage-inspired" dish like the cucumber honeydew gazpacho and ever-popular huevos rancheros. Their late spring, summer offerings were just introduced featuring café favorites like mom's chilaquiles – homemade corn chips topped with chicken, pork or veggies, mom's red chile or green tomatillo sauce and a sunny up egg; and two of my favorites, the vegan bowl with black beans, hummus, toasted quinoa, organic greens, grilled veggies, sweet potato, cucumber and avocado (yes all that!) topped with a tangy citrus cilantro vinaigrette, and the gluten-free Chúla fritters packed with veggies and topped with microgreens.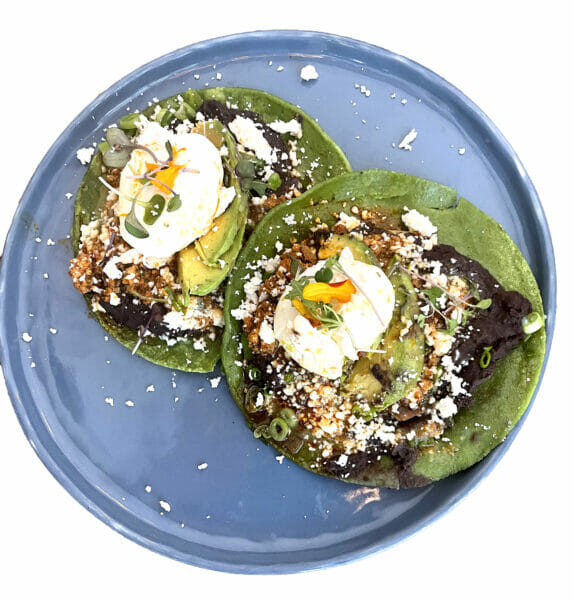 New additions include the black bean white corn burger handmade with sweet potato and garbanzo bean flour, topped with fresh veggies and served on a vegan bun with homemade sweet potato fries, and the green chile cheeseburger made with grass-fed beef.
You can't visit Chúla just once, and although you'll be craving your favorite upon your return,
you have to try something new! Satisfying small plates include fried green tomatoes, sticky bacon dates, stuffed squash blossoms, mini shrimp tostadas and the tamale bowl, to name a few.
Gonzalez also has a strong sense of community and locally sources her ingredients. Much of their produce comes from Mark Tadros's biodynamic Aziz Farms where Chúla owns four rows of fresh produce and herbs grown-to-order just for them. Their white corn comes from Junior Enterprises in Coachella and the edible flowers and microgreens from Mario Garcia of Coachella Urban Farms. "These are the people you want to support," says Gonzalez, "those who get up at four in the morning and put their heart and soul into it."
The heart and soul of her family, her parents, who are in their 80s and have been together since they were teens, will be coming to stay with her kids for a month as she prepares to open her second location this summer in Culver City. "My kids are going to be so spoiled because mom still cooks everything from scratch." It will be a family affair as her collegiate daughter and eldest son will be helping with this new venture name Mija Handcraft Kitchen (MEE-ha means "little darling" in Spanish).
In the fall, she will deliver her third bundle of joy, Chúlita Brunch/Lunch/Cocktail Café next to Kitchen Kitchen in Indian Wells. Offering a more Mediterranean style menu designed for adult dining, Chúlita will be a great place for a glass of bubbly and cured meats and cheeses or fresh fish dishes, says Gonzalez, and dinner will be served Friday and Saturday nights by reservation.
Chúla is open for breakfast and lunch seven days a week and also offers grab-n-go, market goods and catering. They serve beer and wine and mixed drinks with soju, distilled rice wines, in rum, vodka and tequila flavors, so plan to relax and stay a while. I know you will agree that everything about this place is "oh, so bueno"!
Chula Artisan Eatery & Marketplace is located at 47150 Washington Street in La Quinta. It is open Sunday – Thursday, 7:30a.m. – 3p.m., and Friday and Saturday 7:30a.m. – 4p.m. They will be closing for August. For more information, visit www.ChulaEatery.com.