2019 Desert Health® Wellness Awards Nominees
We are pleased to present our first Wellness Award nominees. Thank you for all you do in moving health and wellness forward in our community!
Nominations are open now through March 31.
---
2019 Nominees
INDIVIDUAL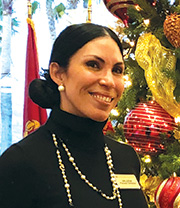 Valeria Batross
Fitness & Wellness Director, Sun City Shadow Hills
With over 22 years in the industry and a team of 25, Valeria has led the wellness charge in her community, introducing members to life-enhancing practices beyond fitness including guided meditation, Qigong, vinyasa yoga, crystal bowls and more. She also implemented Weight Watchers, a wellness hour podcast, and events and lectures to inspire others towards living their healthiest selves.
"Embedded in me since I was 15, wellness and fitness have taught me that with knowledge, passion and empathy, I can continue to impact other's lives for the better."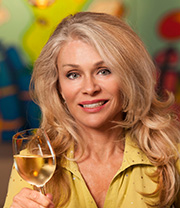 Denise DuBarry Hay
Owner/Founder Bikram Yoga Plus & Wildest Greens
A lifelong health advocate and practicing yogi since 1979, Denise has established quality businesses encouraging good health. She opened Bikram Yoga Plus in Palm Desert in 2011, Wildest Greens Organic Restaurant in Palm Desert in 2017, and Bikram Yoga Plus Palm Springs opening early 2019. 
"I'm thrilled that I can create businesses that help people be their healthiest and happiest.  It's my small contribution to our community."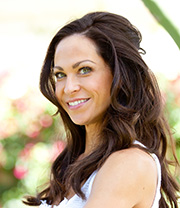 Bronwyn Ison
Owner/Founder Evolve Yoga Studio & BronwynIson.com
Bronwyn founded an award-winning yoga studio in La Quinta and continues to broaden her wellness message through online classes and community outreach supporting Fit Prevention, Keep a Breast, Warrior Wellness Solutions, Run10Feed10 and Toys For Tots. She further inspires as a Women's Health Magazine Action Hero (4 years) and a lululemon Ambassador (2 years).
"As a health and wellness influencer over the years, I'm grateful to inspire and encourage others to evolve into overall wellness in mind and body."
BUSINESS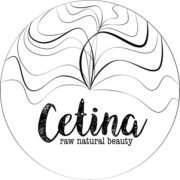 Cetina Raw Natural Beauty
Located in downtown Palm Springs, Cetina offers each client a custom experience for skin and hair using all natural ingredients. Hair coloring, masks, facials, lotions and creams are all concocted using natural oils, herbs, organic and non-toxic products. Owner Ana Cetina loves educating her customers and "treats them all like family."
"Beauty starts from the inside out. My purpose is to educate everyone how to use and make raw natural ingredients to feel and look beautiful."
– Ana Cetina

Desert Oasis Healthcare
DOHC developed the Employee Success Program with a focus on wellness including a locally-sourced café on campus, healthy catering, healthier themed company-wide events, a nutrition month, on-site dieticians, hiking and walking clubs and more. The effort has garnered many national workplace awards and has increased employee engagement, morale and wellbeing.
"As a local health care leader, we have a strong commitment to the health and wellness of our greatest assets – our employees, patients, and the community."
– Megan Guerra & Kristi Vaughn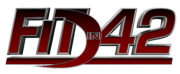 Fit in 42
Gerry and Casey Washack have provided the Valley with training and nutritional guidance for the past 14 years. Their signature program, Fit in 42, teaches healthier habits through action and education and has helped thousands lose thousands. The brothers have created a family atmosphere and include their clients in the goodwill services they offer local non-profits each month.
"We wanted to create a road map for people so they have all the tools necessary to achieve their fitness goals and live their best lives." – Casey Washack
INTEGRATIVE PRACTITIONER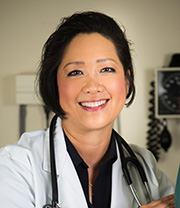 Celeste Amaya, MD
Dr. Amaya practices mind-body medicine in her approach in treating patients. Using both allopathic medicine and Eastern philosophy, she assesses an individual's needs considering both their emotional and physical state. She takes time to teach meditation and meridian access therapy for whole body healing and treats each client with compassion and care.
"I merge ancient Eastern healing with modern traditional medicine to consistently produce dramatic reversals of chronic health issues. Patients report powerful, transforming and multidimensional shifts in mind, body and spirit."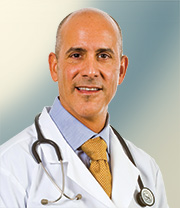 William Grimm, DO
In Dr. Grimm's 25 years as a primary care physician, he has studied and embraced holistic health. He truly cares for his patients' overall wellbeing first prescribing lifestyle over medication. Dr. Grimm has recently expanded his practice to include two naturopathic doctors who work closely with him and his patients as well as their own.
"I believe the integrative physician is the doctor of the future. Years ago I chose my training in osteopathic medicine for this reason. And, for the past 25 years, I have had the privilege of helping patients heal themselves through my evolving holistic approach."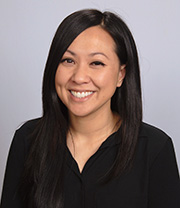 Christina Vu, MD
Recognizing the alarming suicide rate among physicians, Dr. Vu, a second-year resident at Desert Regional Medical Center, established a wellness program to address the physical, emotional and social well-being of her peers. Efforts focus on screening for depression, encouraging work-life balance, and implementing discussion platforms to help keep her fellow physicians in good health so they can best serve those who entrust them with their care. 
"It's important to have a sense of self-care and well-being. As health care providers, maintaining wellness is vital to providing optimal patient care."
NON-PROFIT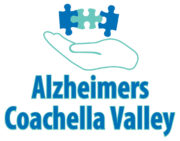 Alzheimers Coachella Valley
Established in 2018, ACV provides educational and social service programs for individuals facing Alzheimer's and other dementias, their families and their caregivers. Their innovative and free programs focus on what is still possible and include interactive support groups, activities for caregivers and those affected, certified training classes and one-on-one care consultations.
"Our mission is to provide education, support, respite care, and advocacy for those in the Coachella Valley living with Alzheimer's and dementia." – Dom Calvano, Board President
YOUTH (18 AND UNDER)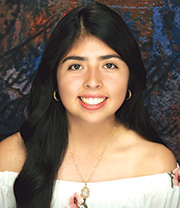 Secilia M. Valenzuela
A senior at Indio High, Secilia has embraced a path of health and wellness and works to inspire those around her to do the same. Using the knowledge she learned in Indio's Health and Nutritional Sciences Academy, including healthy food choices and stress reduction techniques, she is quick to lend a helping hand and encourage other students, family, and community members towards the same life-changing path.
"Changing my diet and lifestyle helped me to be more energetic and the best I can be. I want to help others to do the same."
11 Responses to "2019 Desert Health® Wellness Awards Nominees"