We are proud to present this year's deserving Nominees submitted by the community, Finalists and Winners selected by the Desert Health Wellness Awards Executive Committee.
To show your support, please leave comments below and/or on our Facebook page.
Download the Official Program here!
* Asterisk notes previous winners which are not qualified to be finalists.
---
All 2019 Nominees (Finalists and Winners noted)
INDIVIDUAL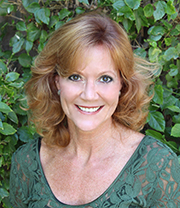 FINALIST: Beth L. Aune, OTR/L
Owner-Therapist
Desert Occupational Therapy for Kids, Inc.
"I am blessed with the opportunity to pair purpose with passion – to make a loving and positive impact on the lives of uniquely made children."
[clear]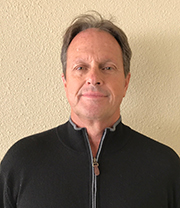 Jim Bantley, OTR/L
Myofacial Release Therapist
Palm Springs Myofascial Release
"After 25 years of chronic pain and every therapy available, intensive myofascial release got me off medication and I became a practitioner to help others."
[clear]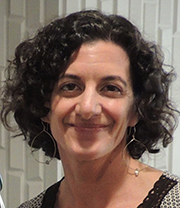 FINALIST: Regina Basterrechea, MS, CNC
Nutritionist
JW Marriott Desert Springs Resort & Spa
"I was born into a family that believes in being one with nature and my passion is to cultivate and share that with others."
[clear]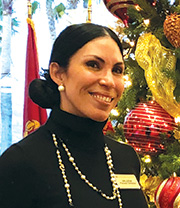 WINNER: Valeria Batross
Fitness & Wellness Director
Sun City Shadow Hills
"Embedded in me since I was 15, wellness and fitness have taught me that with knowledge, passion and empathy, I can continue to impact other's lives for the better."
[clear]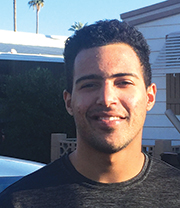 Dominick Cece-Sherley
Nursing Assistant
Personal Fitness Trainer, Eos Fitness
"It really means a lot to be recognized for doing what I love."
[clear]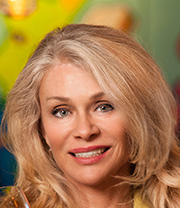 IN MEMORIAM: Denise DuBarry Hay
Owner/Founder
Bikram Yoga Plus & Wildest Greens
"I'm thrilled that I can create businesses that help people be their healthiest and happiest.  It's my small contribution to our community."
[clear]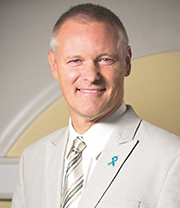 John Feller, MD
Medical Director/Founder, Desert Medical Imaging
Co-Founder/Board Member, Desert Doctors
"My motivation as a clinical radiologist, teacher and researcher is simple; I am passionate about having a geometric impact on healthcare both locally and internationally."
[clear]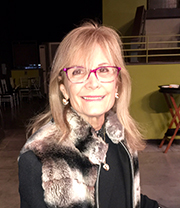 Norma Greer Fishkind
Board of Directors
ACT for MS
"I went to the gym and walked out of my wheelchair. I wanted to help others with MS and asked my Mom, Gloria Greer, to start a charity."
[clear]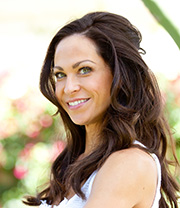 Bronwyn Ison
Owner/Founder
Evolve Yoga Studio & BronwynIson.com
"As a health and wellness influencer over the years, I'm grateful to inspire and encourage others to evolve into overall wellness in mind and body."
[clear]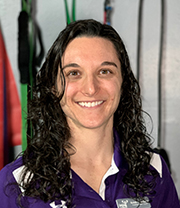 Kristi-Lynn Lake
Certified Fitness Trainer
In-Joy Fitness
"I believe the meaning of life is to help others and win together. I teach fitness and nutrition to support a pain free, strong, and independent lifestyle for all."
[clear]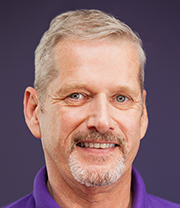 Doug J. Morin
Executive Director
Coachella Valley Volunteers in Medicine
"It's all about our patients, ultimately.  Knowing they are better because of something I had a small part in makes all the difference."
[clear]
BUSINESS

FINALIST: AcQpoint Wellness Center
"Our practitioners work synergistically with compassion and positivity to restore patients' health. Our greatest reward is their wellness."
– Diane Sheppard, PhD, L.Ac., Founder
[clear]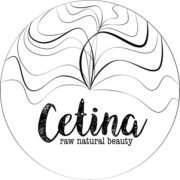 Cetina Raw Natural Beauty
"Beauty starts from the inside out. My purpose is to educate everyone how to use and make raw natural ingredients to feel and look beautiful."
– Ana Cetina
[clear]

Contour Dermatology & Cosmetic Surgery Center
"From life-saving skin cancer diagnosis/treatment to face and body rejuvenation, we are passionate about curing skin diseases and helping people look and feel beautiful."
– Timothy Jochen, MD
[clear]

FINALIST: Desert Oasis Healthcare
"As a local health care leader, we have a strong commitment to the health and wellness of our greatest assets – our employees, patients, and the community."
– Megan Guerra & Kristi Vaughn
[clear]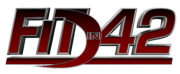 WINNER: Fit in 42
"We wanted to create a road map for people so they have all the tools necessary to achieve their fitness goals and live their best lives."
– Casey Washack
[clear]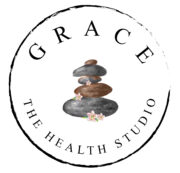 GRACE The Health Studio
"I feel blessed to be a part of my client's transformations, not only in their mind, but body.  Seeing people happy and well is beyond rewarding."
– Katie Juretich, Founder
[clear]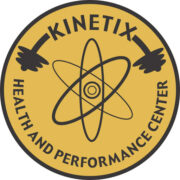 Kinetix Health & Performance Center *
"For over 30 years we have vested our skills in providing our clients with cutting edge services and programs, giving them the opportunity to improve their quality of life."
– Mike & Susan Butler, Founders
[clear]

Lifestyles Nutrition Center
"On my journey to heal myself, I found a way through Lifestyles to share my knowledge, experience and products so that my clients can heal themselves."
– Gayla Shafer, Owner
[clear]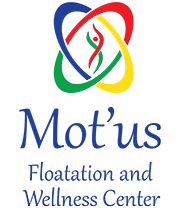 Mot'us Floatation & Wellness Center
"Improving quality and quantity of life is not just about the physical, but also the emotional, spiritual and mental balance we all need to find."
– Louise Evans, Owner
[clear]
INTEGRATIVE PRACTITIONER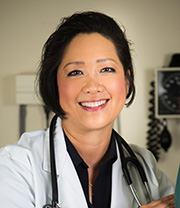 FINALIST: Celeste Amaya, MD
Integrative Primary Care
Desert Meridian Wellness Center for Functional and Integrative Medicine
"I merge ancient Eastern healing with modern traditional medicine to consistently produce dramatic reversals of chronic health issues. Patients report powerful, transforming and multidimensional shifts in mind, body and spirit."
[clear]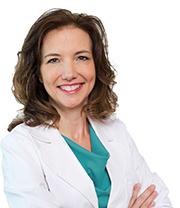 Jeralyn Brossfield, MD*
Integrative Primary Care, XO Health
"My purpose is to use my talents and curiosity to create an environment for people to build their best health in order to lead extraordinary lives."
[clear]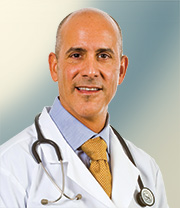 WINNER: William Grimm, DO
Integrative Primary Care
Pure Health Palm Springs
"I believe the integrative physician is the doctor of the future. Years ago I chose my training in osteopathic medicine for this reason. And, for the past 25 years, I have had the privilege of helping patients heal themselves through my evolving holistic approach."
[clear]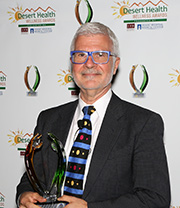 Steven Gundry, MD*
Founder/Director
International Heart and Lung Institute/Center for Restorative Medicine/ GUNDRYMD™
"I continue to work seven days a week seeing patients because every day I learn something from them that helps me help others."
[clear]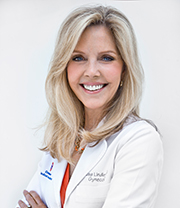 Lisa Lindley, MD
Gynocologist, Women's Health, Obesity Medicine
Eisenhower Women's Health
"In 2013, I started Lunch & Lose, a free weekly nutrition and education program with the goal of giving people power to change their life and health."
[clear]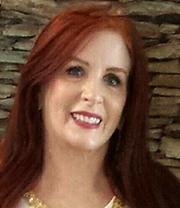 FINALIST: Tina Louise Moreno, RCP, RRT

Reiki Master, Ordained Minister
Pulmonary Rehabilitation Coordinator
Desert Regional Medical Center
"After the death of my sister, Gail, at age 28 from severe asthma, I dedicated my life to helping others breathe easier."
[clear]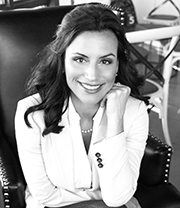 Nicole Marie Ortiz, NMD
Naturopathic Doctor
True You Medical
"I am driven each day to learn, share, inspire, and journey with my patients to help them experience life's blessings to the fullest."
[clear]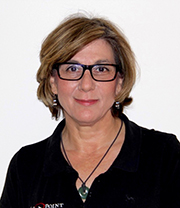 Diane Sheppard, PhD, LAc
Acupuncturist and Doctor of Traditional Chinese Medicine
AcQpoint Wellness Center
"My greatest gift is seeing clients walk in feeling distressed or in pain and walk out with a glean in their eye and free of pain."
[clear]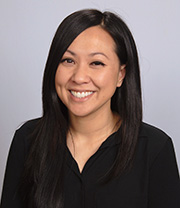 Christina Vu, MD
Internal Medicine Resident
Desert Regional Medical Center
"It's important to have a sense of self-care and well-being. As health care providers, maintaining wellness is vital to providing optimal patient care."
[clear]
NON-PROFIT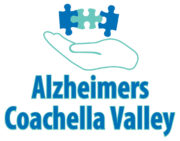 WINNER: Alzheimers Coachella Valley
"Our mission is to provide education, support, respite care, and advocacy for those in the Coachella Valley living with Alzheimer's and dementia." – Dom Calvano, Board President
[clear]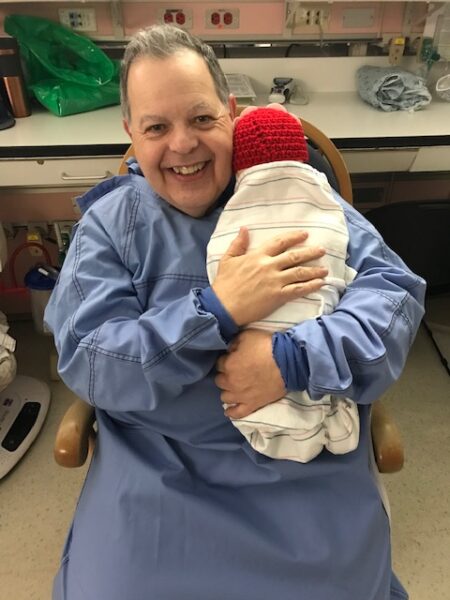 FINALIST: Desert Regional Medical Center NICU Volunteer Cuddler Program"Working and busy parents take great comfort in the fact that if they can't be at the hospital during daytime hours, "Cuddlers" are there to provide that human touch so desperately needed by all babies." – Gary Levin, program developer
[clear]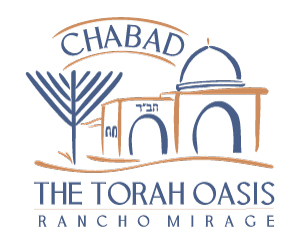 FINALIST: Chabad of Rancho Mirage"Rabbi Shimon and Chaya Posner of Chabad of Rancho Mirage recognize the infinite potential in each person and help them to achieve that every single day."
[clear]
YOUTH (18 AND UNDER)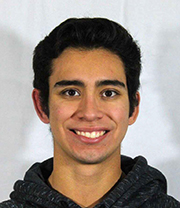 WINNER: Andres Castaneda

Cathedral City High School
Created a suicide prevention campaign at school and for the community.
"In this conservative Latino community, it is forbidden for people to talk about how you truly feel. When I'm done, I hope they yell it."
[clear]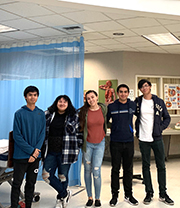 FINALIST: Desert Oasis Healthcare Interns (12 Seniors)

Cathedral City High School

Creating an awareness campaign on the dangers of E-cigarettes for local middle and high school students.
"Our mission is to improve the health education of the next generation."
– HEAL Senior Gustavo Serrano
[clear]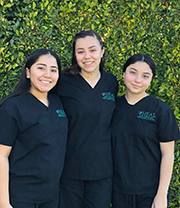 FINALIST: Jessar Corona, Yuvia Hernandez, Zenia Hernandez

Cathedral City High School
Created a mental health and suicide prevention education campaign for middle and high school students.
"We strive to de-stigmatize mental health one student at a time through the power of awareness, self-empowerment, and the promotion of healthy habits."
[clear]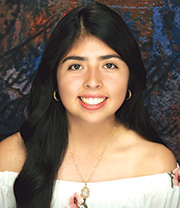 Secilia M. Valenzuela
Indio High School
HANS Academy student and health advocate for her school and community.
"Changing my diet and lifestyle helped me to be more energetic and the best I can be. I want to help others to do the same."
[clear]