Last January, I was celebrating a new start after a year of cancer treatments. 2019 had been rough, but I made it through with a renewed appreciation for life and a strong sense of fearlessness. Life is short, and I can do anything.
So, I decided to start riding horses again. I tried 10 years ago but was so full of fear I quit, convinced that I was too old to do the sport I loved. This time felt different, and I began training two to three days a week, setting the goal of competing in the fall. It had been over 20 years since I showed, and the goal was a lofty one.
Then 2020 started to unfold. Like many, I was challenged by numerous events that shook my confidence. Diagnosed with a brain tumor in mid-January, we lost my father in March. A worldwide pandemic was changing the way we lived our lives, and uncertainty was the only thing on which we could count. My one-year follow up to ensure the cancer was gone was deemed non-essential, and fear tried to work its way back. Then all events were canceled, and I felt my dream slipping away.
But I kept going. My time in the saddle became my solace. I was reminded of how much you live in the moment when you are doing a sport or hobby you love. Everything else disappears as you focus and thrive on the task at hand. Working towards a goal also creates a deep purpose; it's like a promise you make to yourself.
Equestrian activities were allowed to continue, and I was grateful to have this outlet. I was also grateful for the partner assigned to me, a beautiful chestnut gelding named Tristan. We make a great team as he used to jump big fences but is now limited to smaller jumps due to an injury. My dream did not include large fences; completing an eight-jump course would suffice!
Fall approached, and I was ready. I signed up for the Desert Holiday Series, entering the same divisions I showed in as a kid: equitation (judged on me) and hunter (judged on the horse). These were child/adult classes, so I would be competing against all ages in nine different classes over three days.
The week of, we trailered over for a practice round. I couldn't believe it. For 12 years, I had attended shows at the Desert International Horse Park, only dreaming that I would be walking through the beautiful grounds on a horse one day. But as we started to warm-up, something happened. My heart started racing, and I couldn't catch my breath. For the first time in my life, I was having an anxiety attack. Fear overcame me and I couldn't do anything right. I was devasted by the thought that all my hard work might be sabotaged by my inability to actually enter the show ring.
I turned to my "confident me" and "fearless me" meditations and practiced breathing exercises to make it to Friday. With all the pieces in place – the braided mane, show coat, shiny boots and velveteen helmet – we entered our first class and walked away with second place. I was so proud I could have stopped there, but we had much more to accomplish.
I was most looking forward to the equitation flat class (walk, trot, canter) as I usually won this as a junior. When they called my name for the blue ribbon, I broke down crying. The little girl on her pony next to me softly said, "Congratulations, you did great!" as if she were the little girl inside of me.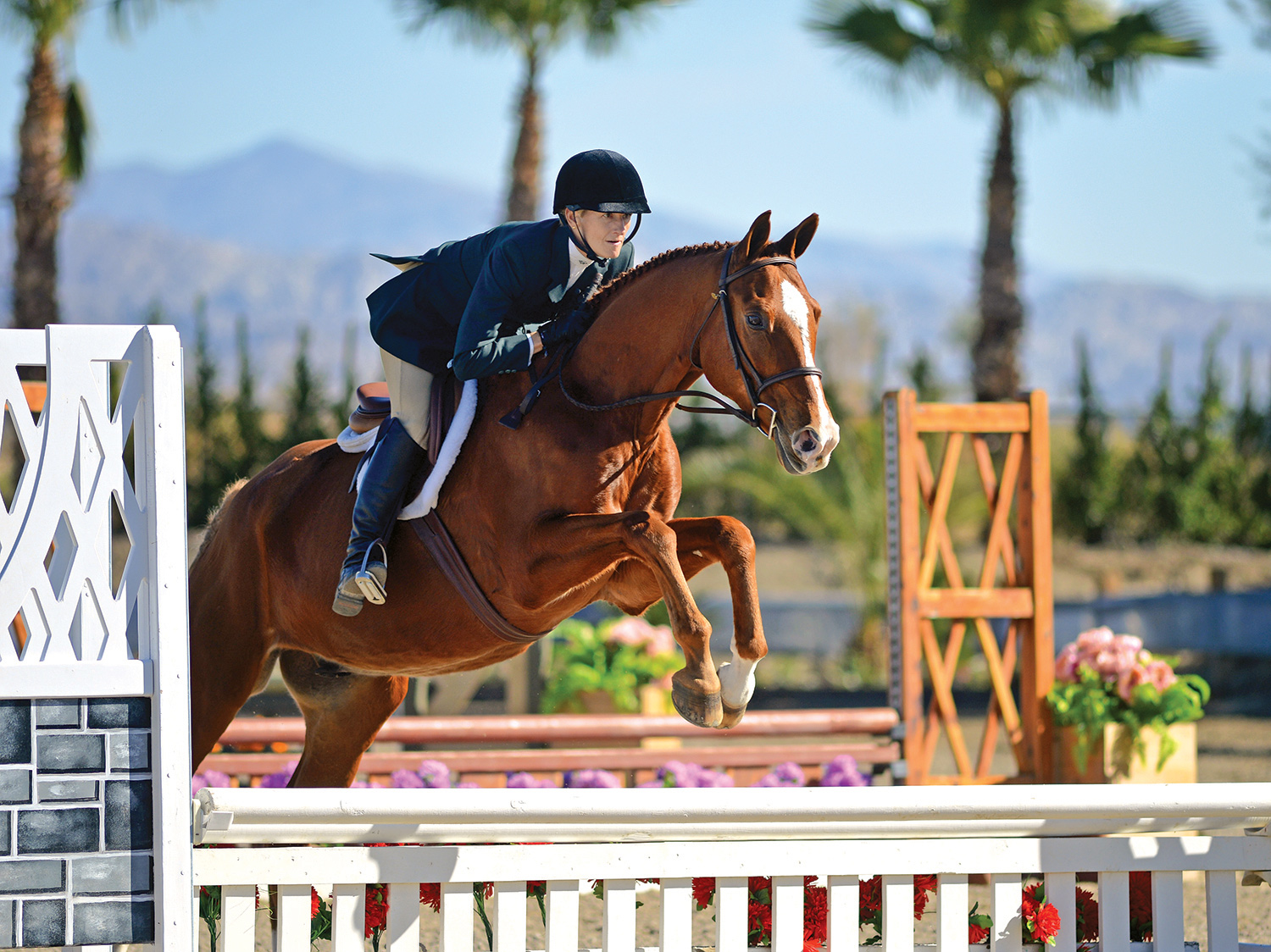 We went on to win champion in the equitation division and reserve champion in the hunter. I succeeded in controlling my nerves and honoring my true spirit. It was the best feeling I have had in a very long time, and something everyone could use right now…
What is it that makes your spirit soar? This year, see if you can embrace it once again. Life is too short, and you are never too old, so dream big.

Lauren Del Sarto
Founder/Publisher