Another exceptional serving from It's a No Grainer, these unique bite-size apps combine the flavors of Italy – fresh buffalo mozzarella, heirloom tomatoes and fresh basil – with lean ground turkey for a game winning touchdown.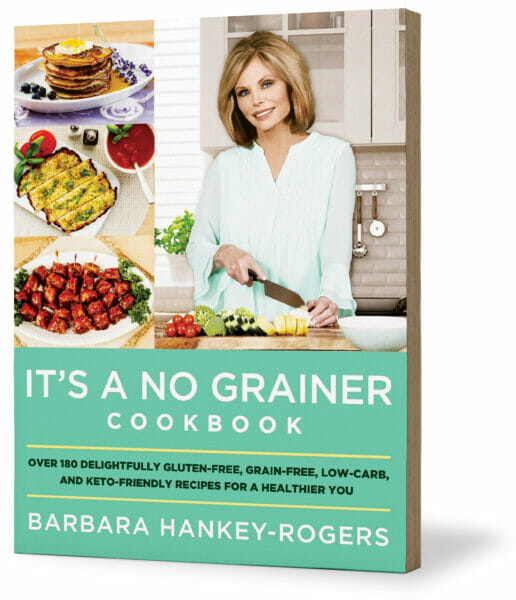 Ingredients:
(Makes 16 meatballs)
1 pound of ground turkey (or substitute with Beyond Meat for a plant-based option)
1 egg
¼ cup almond flour
½ teaspoon sea salt
¼ teaspoon ground black pepper
½ teaspoon garlic powder
½ cup mozzarella shredded
2 tablespoons sun-dried tomatoes chopped
2 tablespoons fresh basil chopped
2 tablespoons olive (or coconut) oil for frying
• Marinara sauce for dipping
Directions:
Combine all ingredients, except the olive oil, in a medium bowl and mix thoroughly with your hands.
Form mixture into 16 meatballs.
Heat the olive (or coconut) oil in a large sauté pan.
Add the meatballs to the hot oil, about one inch apart, and cook over low to medium heat for about 3-5 minutes per side or until cooked through.
Serve with marinara sauce…and watch them fly off the plate!
Tips: May be cooked in two batches if pan doesn't allow for 12. Because the cheese melts out a bit, make sure they don't burn. If they appear to be getting dark quickly, turn down the heat to cook at a lower temperature.
*Both recipes printed with permission from Rogers' It's a No Grainer Cookbook with editor's notes added.
Barbara Hankey-Rogers' It's A No Grainer Cookbook features over 180 delightfully gluten-free, grain-free, low-carb and keto-friendly recipes. The Palm Desert resident spent over eight years compiling this beautiful book which is available on Amazon and their website. A portion of proceeds are donated to Loving All Animals, a Coachella Valley animal welfare and adoption agency. For more information visit www.ItsANoGrainerLife.com.