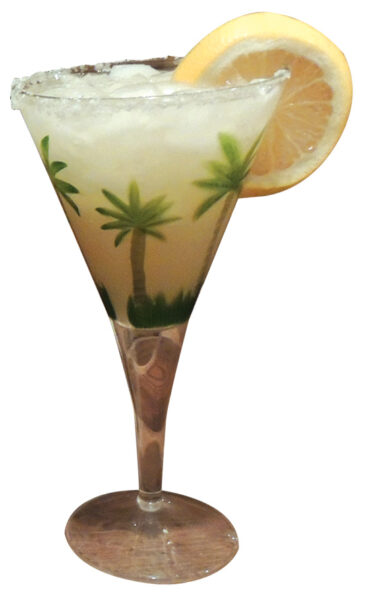 Who doesn't love an ice-cold margarita? With desert weather warming up and Cinco de Mayo around the corner, a few more are sure to pour throughout our valley.
But most margaritas are filled with sugar from sweet and sour or citrus juices added. Even skinny margaritas, usually offered with agave, contain sugar and can taste too sweet.
Introducing the sugar-free "Skinniest Margarita." Made with lime juice, soda and stevia, this crowd-pleaser offers a less guilty pleasure. Guests love this house specialty I concocted (even those who don't like stevia).
Now, I'm a firm believer that the type of tequila matters.
It doesn't have to be the expensive stuff, but it's worth checking out the tasting notes of each brand, which can range from whiskey to butterscotch. I recommend Añejo, which is aged and offers a deeper flavor. My husband prefers a tart taste and his favorite is Gran Orendain Extra Añejo (whiskey, caramel, vanilla notes). I prefer a sweeter taste and recommend Kirkland's Tequila Añejo for its price point ($19.99) and profile (coconut, banana cream pie, butterscotch, sandalwood and fig).
What you'll need:
8-ounce glass
Shaker with crushed ice
1/3 cup lime juice (freshly squeezed or unsweetened)
1.5 ounces tequila
10 drops of liquid stevia (more or less to taste)
Splash of club soda
Fresh lime or lemon for garnish
Salt for rim (optional)
Use the garnish to wet the rim and dip the glass in salt (optional)
Fill the shaker half full with crushed ice
Add the tequila, lime juice and stevia and shake
Pour in the glass and add the splash of club soda and the garnish. I prefer lemon to complement the lime juice.
Make each individually and add or subtract stevia to taste. Enjoy!
Our Eat, Drink and Be Healthy column offers satisfying alternatives to your favorite foods and beverages. Add your comments and suggestions below.