Coachella Valley Volunteers in Medicine (CVVIM) is proud to announce their sixth annual VIMY Awards & WineLover's Auction to be held November 11 at Thunderbird Country Club in Rancho Mirage.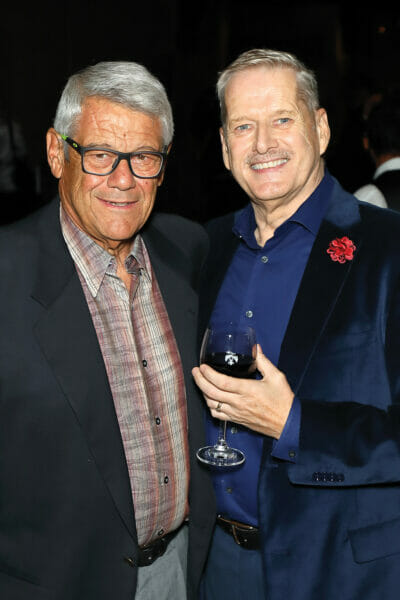 The VIMY Award was created to honor a significant contributor to health care in our Coachella Valley and beyond.  This year's VIMY Award recipient is Desert Healthcare District and Foundation whose vision is to connect Coachella Valley residents to health and wellness services and programs through philanthropy, health facilities, community education and public policy. 
"This will be our sixth event and I'm absolutely delighted with how everything is coming together," said CVVIM Executive Director Doug Morin. "It will be a beautiful evening but most importantly, we will be raising much needed funding to support both of our east and west valley CVVIM offices and the services we provide to our Coachella Valley neighbors in need."
In addition to an elegant dinner paired with spectacular wines, guests will have the opportunity to bid on unique and exciting auction items. Event and Communications Manager Mary Martin-Coor adds, "We are working on some new and exciting live auction items for this year's VIMYs.  A Paso Robles Wine Experience stay and wine tour/tasting for four, a trip to Lynchburg, Tennessee to tour the Jack Daniel Distillery, and a VIP Tasting & Stay at Christopher Creek Winery Estate in Healdsburg, California to name a few!" 
The event is the non-profit's largest annual fundraiser and supports free medical services provided to those in need. While nearly all personnel time is volunteer, funds generated help to cover hard services such as X-rays, MRIs, and other diagnostics, lab work, and medications. CVVIM does not receive government funding or insurance reimbursement and operates solely on individual and corporate donations, grants, and fundraising. 
This much anticipated event sells out every year, so get your tickets today and join us in raising a toast (and funds!) for Coachella Valley Volunteers in Medicine.
The VIMY Awards & WineLover's Auction will be held Friday, November 11, at 5 p.m. at Thunderbird Country Club in Rancho Mirage. For tickets and information, visit www.WineLoversAuction.com. For more information about Coachella Valley Volunteers in Medicine, please visit www.CVVIM.org.