The Global Wellness Summit (GWS), the foremost gathering of industry leaders in the $4.5 trillion global wellness economy, recently released the 2023 Global Wellness Trends. The report provides a worldwide perspective on the meaningful shifts spawned by human behavior that will impact the wellness economy – and our lives – this year and beyond.
We have reported these fascinating findings for the past several years, and it is interesting to consider how vastly they (and human behavior) can change year-to-year. In 2022, as we began to emerge from the pandemic, there was a strong focus on resilience, self-reliance and survival which spoke loudly to the fragility of life at the time. This year, we come together with an emphasis on reconnecting with other people, our own senses and our roots.
Some 2023 themes noted by the GWS:
Self-obsession gives way to the greater good. Government entities, businesses, social clubs, hospitality, travel and others are creating programs, facilities and opportunities that bring us together.
Sensory immersion revival. There is a return to wellness practices of the past using light, scent, temperature, touch and sound backed by science and reimagined with today's technology
and innovation.
Science is king. With the flood of social media wellness solutions, consumers are now demanding science-backed proof to products' claims.
New sectors take wellness seriously. These trends are transforming how cities rebuild infrastructure and design urban landscapes, how hospitality views innovation and new offerings, and how government establishes new policy.
"Wellness in 2023 and beyond will be more serious and science-backed, but also more social and sensory," said GWS Chair and CEO Susie Ellis.
Let's take a look at a few of the 12 global trends and their local impact:
#1 Gathering: Addressing the Loneliness Epidemic
"Connection is the currency of wellness." This 1970's quote from Jack Travis, MD, a founder of the modern wellness movement, is experiencing a resurrection.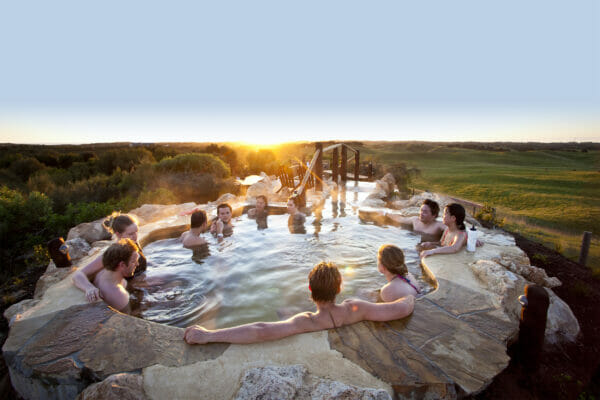 Statistics show that more than half of Americans are now considered lonely.1 The pandemic brought to light this pre-existing epidemic, and people recognize the need to reunite. Years of staring at screens, hiding behind masks and cancelling get-togethers have all ages craving in-person human connection once again, but we now want deeper meaning and purpose.
Emerging are new forms of social clubs built around health (i.e. saunas, spas and mineral springs); tea and elixir lounges replacing bars and night clubs; the medical use of psychedelics/psychoactives that drive human openness (psilocybin, MDMA, mescaline and ketamine); and platforms that bring people together simply to talk and listen to each other.
Julie Rice and Elizabeth Cutler founded SoulCycle almost two decades ago. The revolutionary spin class incorporated motivational therapy and cathartic group bonding and grew to 99 locations nationally. Now, the pair have launched Peoplehood which zeros in on connection with one-hour group conversations led by trained guides that allow each person the chance to "talk freely and listen deeply." They call their new concept "modern medicine for the loneliness epidemic."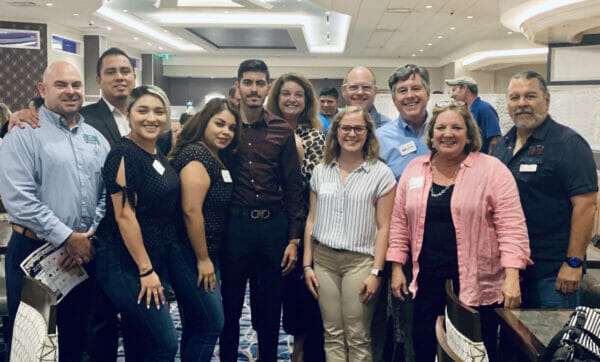 Papa Pals is a national program that hires young people to interact with seniors – running errands or just offering companionship. Launched in 2017 by a young man struggling to take care of his own grandfather, the service is now available through over 100 health plans and currently valued of $1.4 billion. This successful model offers connection for both ends of the age spectrum, as today's youth struggle just as much as seniors.
Here's a sobering fact…We are entering our fourth year of the pandemic, which means those who began high school in 2020 are now graduating. This generation lost a magnitude of human connection and interaction skills. Locally, several organizations are helping them catch up.
At a recent expo, two high school students, Hailey and Melody, approached our Desert Health booth to introduce themselves and shake our hands. We learned the impressive team was part of Kimberly Krause's Konnection Certification program aimed at teaching students professional skills including networking.
Pillars of the program include "Konnectees" (youth under 30), Champions (participating business partners) and The Village (community members, like us, who interact). "We give them the courage and opportunity to get out there and just watch them open up and grow," says Krause.
#6 Wellness + Weight: Eliminating Obesity
This trend report, written by the Cleveland Clinic's Michael Roizen, MD, discusses the skinny on brown fat and eliminating obesity. GWS's Beth McGroaty summarizes it best:
Harnessing the ability to live longer and "younger" is among the biggest trends in medicine and wellness today. Dr. Roizen believes that a crucial factor in the longevity quest is recognizing that not all fat is created equal and transforming white/yellow fat into beige/brown fat has the potential to move the needle on one of our greatest health crisis – obesity. The reason? Brown fat has increased mitochondrial density and burns lots of calories (which powers weight loss) while white fat in metabolically inefficient and doesn't use much energy.
This trend explores the latest science and numerous studies and examples of how white cell/brown cell transformation could work against obesity focusing on three areas: pluripotent cell transformation, cold therapy and drugs.
Researchers have induced pluripotent stem cells and turned them into induced brown adipocytes by transducing a gene. Easier to understand is heavily trending cold therapy which research shows can recruit, expand and activate brown adipose tissue. This increases metabolic rate, although results are highly individual. Fasting is also proving to be effective and the number of drugs that encourage thermogenesis is increasing.
Medical professionals recognize that it is harder to lose than to gain white fat, but the breakthrough on white to brown cell transformation will only increase as science teaches us more. It's all part of a reality coming ever closer Roizen says: living like 40, even when we reach the age of 90.
#10: Wellness + Senses: Multisensory Integration
Our senses have always been at the core of wellness therapy: color and beauty for sight; vibration, music and speech for sound; hands and temperature for touch, nutrition for taste and scents for smell. The latest trend, based on advances in neuroscience, is to combine sensory input which is now proven to elevate the human experience.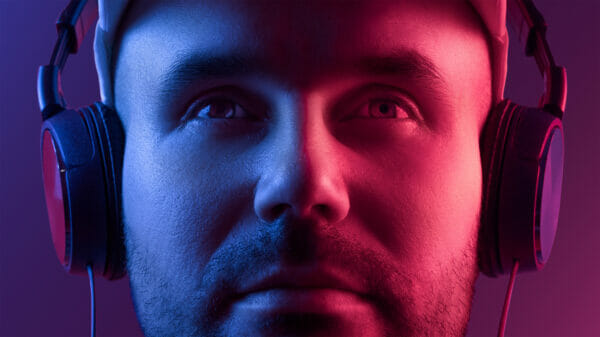 Wellness brands, spas and retailers are all experimenting with playful combinations of light and sound, sound and taste, etc. to build connection and more meaningful moments. Scientists and practitioners are exploring combinations that can shift our mood, regulate our emotions and help transform bad habits into wellness-driven ones.
In medicine, emerging technology is being studied to aid patients with tinnitus and dementia, and "multisensory recharge rooms" are offering health care workers an impactful place to relax and rejuvenate. In the high-tech world, AI is taking this trend to the metaverse and beyond.
We see full immersion practices growing in wellness locally: meditation with sound and visuals, sound baths with light and scent, and breathing and thermal classes with piped headphones and light to enhance the individual experience. Try adding some to your wellness routine.
The model for all the multisensory science? Nature, of course, which provides us with infinite combinations and is one of life's greatest healers.
Other trends we hope to feature in upcoming editions include: travel with a focus on indigenous experiences; businesses prioritizing workplace wellness and honoring faith; a move from clean beauty to science-backed biotech; urban infrastructure built around wellness; government policy bringing people together; water as therapy ("blue, hot and wild"); sports as a new focus in hospitality; and the wild, wild west of biohacking.
For more information and the full Global Wellness Trend report, visit www.globalwellnesssummit.com. Lauren Del Sarto is founder/publisher of Desert Health and can be reached at [email protected].
Reference: 1) https://newsroom.cigna.com/loneliness-epidemic-persists-post-pandemic-look