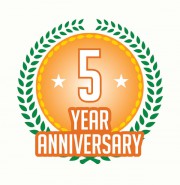 What a wonderful year this has been so far! We are lucky to live in this incredible community with so many opportunities to grow and learn, and with such a focus on living – and being – well.
Did you attend the Eisenhower Wellness Speaker Series lectures by Dr. Davis or Still Alice author Lisa Genova? Those in attendance are still talking about their impactful content. The Health Matters Activation Summit brought over 400 participants from across the country to brainstorm on how we can continue to improve the health of our communities nationwide. Many of you walked or ran in the Mayor's Race & Wellness Festival which attracted record crowds this year. Well done!
There are so many ways to take part in the wellness movement. We hope this issue inspires you to step out of your comfort zone and try something new on your path toward good health. It doesn't have to be as dirty as Jennifer DiFrancesco gets in her column (p. 12); it could simply be attending an educational event while supporting a cause– there are plenty taking place! (p. 28).
You never know where your path to wellness may lead, how many people you will meet or inspire along the way, or how grand your results may become. We heard this from many Desert Health® Wellness Award nominees (p.15); when they took their first step toward health, they never imagined their impact would receive such recognition. But others noticed, and we are proud to shine the spotlight on their efforts.
What is your next step? Read away, get inspired and let us know how you are proceeding on your path toward wellness.

Lauren Del Sarto
Publisher