Since 1971, the Coachella Valley Rescue Mission (CVRM) has been providing those needing a safe refuge with food, clothing and secure shelter. Over the years, their programs have grown to include extensive counseling, job training and job placement services to help people end their cycle of homelessness.
On March 16, all are invited to celebrate their contributions to our community at the 52nd Anniversary Jeans and Jewels Gala and Silent Auction being held at the Hyatt Regency Indian Wells.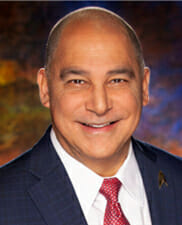 The festive event begins with a reception featuring hors d'oeuvres, cash bar and a silent auction. A plated dinner and inspirational program will follow with music and dancing by valley favorite Frank DiSalvo and his live band.
"A special video presentation showcasing the successes of CVRM graduates will be a highlight of the night," says Executive Director Darla Burkett. "We are proud of the many who have changed their lives for good."
CVRM is the only emergency shelter of its size between Blythe and San Diego and offers over 320,000 meals and 108,000 bed nights of shelter each year. CVRM's success rate for those entering residential programs and emerging employed with housing is an impressive 80%.
The event will be hosted by KESQ News Channel 3 Meteorologist and Eye on the Desert Host Patrick Evans. All proceeds benefit the operations of CVRM, so don your buckles, boots and bling and come out in support of this important cause.
CVRM's Jeans and Jewels Gala and Silent Auction will take place March 16 at 5:30 p.m. at the Hyatt Regency Indian Wells. Tickets are $200 per person with tables of 8 or 10 available. For tickets and additional information, visit www.cvrm.org/gala.