The Coachella Valley is currently facing a shortage of primary health care professionals, especially those from within our community, and physician assistants are an important resource to meet that need.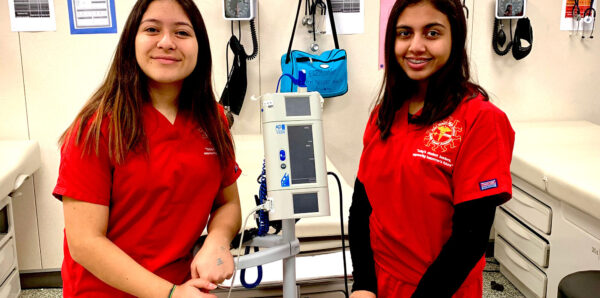 OneFuture Coachella Valley (OFCV) is facilitating the launch of a new regional alignment team to address this, with a specific focus on creating awareness of the physician assistant (PA) professional pathway and associated career opportunities, and creating an educational roadmap for local students to achieve PA positions. OFCV is collaborating with local PA professionals and active PA pipeline programs in California.
PAs are medical providers who diagnose illness, develop and manage treatment plans, prescribe medications, and often serve as a patient's principal health care professional. With thousands of hours of medical training, PAs are versatile and collaborative. PAs practice in every state and every medical setting and specialty, improving health care access and the quality of health care.
A strong health care education pipeline is well established in the Coachella Valley. This PA pipeline team will build upon that foundation, which includes middle school career explorations and Junior Upcoming Medical Professionals (JUMP) after-school clubs, seven high school health academies serving 1,500 students, scholarships for college and graduate students, and summer internships for juniors and seniors in college.
Our vision is to facilitate a pathway so that students from the Coachella Valley are highly qualified for admission into California PA programs with the ultimate goal for them to return, work and serve in the Coachella Valley. We believe this pathway will provide a sustainable solution to offering local students excellent careers while addressing our region's primary care shortage and the long-term health care needs of our community because:
Students from the region understand the Coachella Valley's cultural, economic and health care disparity landscape. Fostering their pathway into PA programs will contribute to providing high-quality, holistic, compassionate and individualized health care for local patients.
More local students trained in the PA profession will translate into more graduates returning to our community to become part of the primary care workforce.
Local students entering the PA profession will increase access to reliable and economical medical care in the rural areas of the Coachella Valley.
We invite the community to join us in this work. The program currently needs funding from foundations, organizations and individuals to meet all of our goals. In addition, we are looking for local PA professionals to join the team to help mentor our next generation of physician assistants.
For more information, contact Sheila Thornton with OneFuture Coachella Valley at (760) 625.0422 or visit www.onefuturecv.org.