Students hoping for admission to a nursing or pre-med program take note – grades matter! More importantly, "first attempt" grades matter most.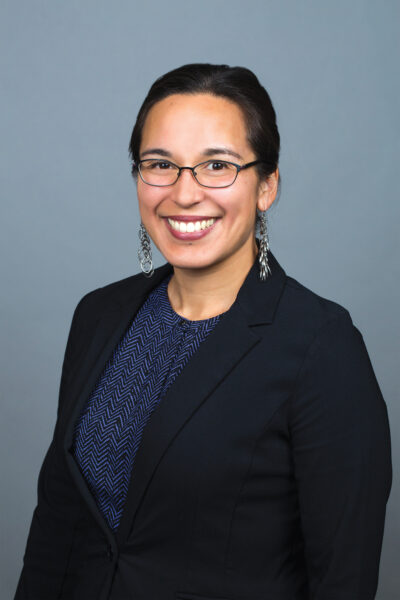 Terri Burch, department chair of the California State University San Bernardino (CSUSB) nursing program, explained that if you want to earn your Bachelor of Science in Nursing (BSN) degree from CSUSB, you must be admitted as a freshman into CSUSB's pre-nursing program and the grade you earned the first time you took biology in high school is the grade that will be counted when you apply. So, if you earned a letter grade of F the first time you took biology and retook the course and earned an A, CSUSB's nursing program will factor your GPA using the F, and you need a minimum GPA of 3.2 to qualify for admission to the pre-nursing program. Only students admitted to the university as a pre-nursing student will be eligible for consideration and acceptance into the nursing pre-licensure program, leading to a Bachelor of Science in Nursing and preparation for licensure as an RN.
Grades are equally as important for pre-med college students. Just ask Sunny Nakae, PhD, the senior associate dean for equity, inclusion, diversity, and partnership, and associate professor of medical education at the California University of Science and Medicine (CUSM). She wrote a beneficial book entitled Pre-Med Prep: Advice from a Medical Schools Admission Dean.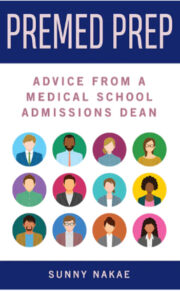 In the book, Dr. Nakae shares, "Your grade point average (GPA) will NOT get you in, but it can keep you out. You absolutely must safeguard your GPA during this process. The GPA is like a token that unlocks consideration for admission. Think of it like a key that determines how much the door is open. A lower GPA does not necessarily mean you'll be excluded, but it will mean that the number of schools that will consider you will be fewer than if your GPA were higher."
She goes on to say, "Schools typically prioritize their candidates by GPA to varying degrees, at least initially. How much consideration you receive is usually preliminarily based on your numbers. Some schools that are holistic have a minimum threshold that you have to meet before holistic review happens. Even schools that consider post-baccalaureate applicants may have a minimum undergraduate GPA that all candidates have to meet before they consider your post-baccalaureate performance. Admissions practices vary across schools, and as a rule, having a solid GPA always helps you."
Nakae offers free monthly premed community chats every second Sunday from 11 a.m. to 12:30 p.m. PST. Contact her for more information at [email protected]
Bottom line – plan to do your best work the first time around and seek resources along the way to ensure you achieve strong grades.
Additional resources:
College of the Desert Registered Nursing Program
University of California Riverside School of Medicine (UCR SOM)
California University of Science and Medicine (CUSM)
Kim McNulty is the Vice President of Regional Strategy for OneFuture Coachella Valley, a non-profit organization that partners with leaders in business, government and education to implement the Regional Plan for College and Career Success with the goal of preparing students for college, career and life. For more information, visit
www.onefuturecv.org.