Some of figure skating's top names are coming to Acrisure Arena's Berger Foundation Iceplex for a spectacular performance of theater on ice Saturday, March 18 at 7pm.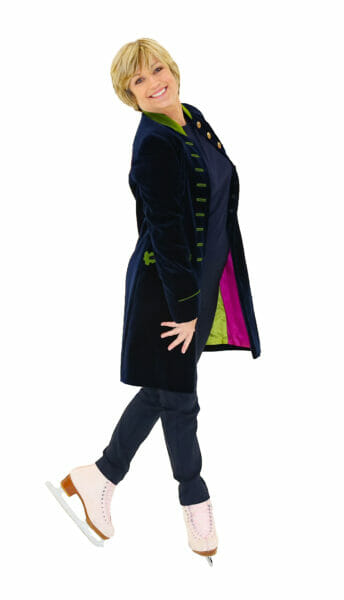 Olympic Champion Dorothy Hamill and two-time U.S. Olympic Team Member JoJo Starbuck will serve as hosts for Ice Dance International's (IDI) "Grace," performed by an ensemble of 10 world-class figure skaters including two-time United States Champion Alissa Czisny and 2022 U.S. Open Champions Kseniya Ponomaryova and Collin Brubaker. IDI is a professional performing arts figure skating company based in Kittery, Maine. The non-profit organization promotes ice dancing through live and virtual performances and engaging educational and outreach programs.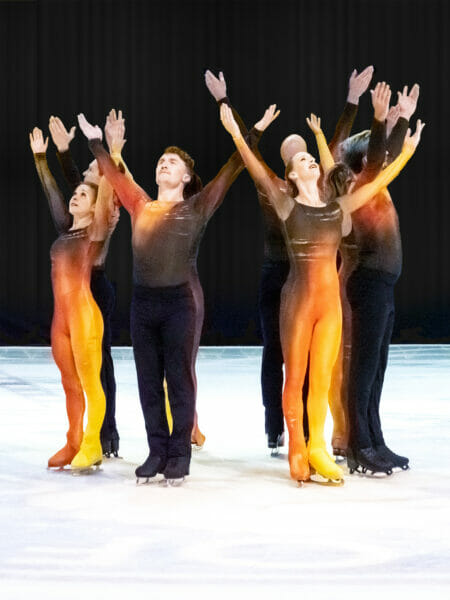 Grace, which launched last year as a national tour, bridges sport, theater, dance and art in a vibrant extravaganza orchestrated by 2022 Olympic choreographers Benoît Richaud and Rohene Ward, and Disney on Ice leading choreographer Cindy Stuart.
"We are excited to bring this performance to the Coachella Valley," said Douglas Webster, IDI's executive and artistic director. "It is an experience for the viewer, a theatrical journey set to music with dynamic, athletic movement, intimate interaction, soaring grace and artistry and swirling patterns that will transport the audience."
Tickets are $15 for youth (16 and under) and $30 for general admission with a $40 fan ticket that includes a post-event meet and greet with the cast (VIP tickets have already sold out). Parking is included for this show. Attendees are encouraged to bring warm clothes and a padded cushion or blanket for bleacher seating. The 90-minute show includes one intermission.
Grace is supported by Spruce Peak Performing Arts Center in Stowe, VT, the New England Foundation for the Arts, Strawbery Banke Museum in Portsmouth, NH, Monson Arts, the Libra Foundation and the Piscataquis County Ice Arena in Dover-Foxcroft, ME with ongoing support from the Lisa McGraw Figure Skating Foundation.
Grace takes place at the Berger Foundation Iceplex at Acrisure Arena Saturday, March 18, from 7–8:30p.m. For more information and tickets visit IDI's events page at www.icedanceinternational.org.