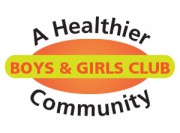 Kids and teens from the Boys & Girls Club of Indio are learning about gardening and nutrition through hands-on experience.  
Last summer, they worked with Marriott International and the University of California Cooperative Extension to build raised garden boxes which they filled with seedlings. This year, they expanded their gardens to add a larger variety of produce. After a hard day of work, the kids were rewarded with chilled, sweet, juicy watermelon grown locally from C & R Farms.
Most youth in the United States are not eating the recommended amounts of fruits and vegetables, and childhood obesity has become a major health concern.  According to HARC, approximately 40% of Coachella Valley youth are overweight or obese.  "The garden will help teach youth how to grow and cook with vegetables, and supports our Healthy Habits program," said Itzel Lopez, the club's Youth Development Program Specialist.
The variety of vegetables, ranging from squash and peppers to okra and tomatoes, are cared for by club members and harvested and donated to local soup kitchens.  Being involved with the complete process allows the kids to learn about healthy lifestyles through gardening and nutrition, and encourages them to bring their new knowledge into their own homes.
The collaboration was a community effort with many organizations contributing. Letty Vasquez from Coachella Valley Compost/Burrtec donated vegetable transplants, compost, fertilizer and an irrigation timer. "It is great to be able to support a local project that encourages young people to grow fresh food and live healthier," said Vasquez. 
Jose Aguiar from the UC Cooperative Extension made recommendations on what to plant, the type of soil to use, and the amount of irrigation needed to survive the three digit temperatures in the Coachella Valley summer.
Members of the UC CalFresh Nutrition Education Program are training the Indio club staff to administer gardening and nutrition lessons, and some of the UC educators will be guest speakers delivering special educational presentations to club members. 
The club is looking forward to maintaining the on-going effort with a Fall vegetable garden planned after the summer season has come and gone.
The Indio Boys & Girls Club was established in the late 1960s and currently has 550 members. For more information, call (760) 836.1160 or visit www.bgcofcv.org.