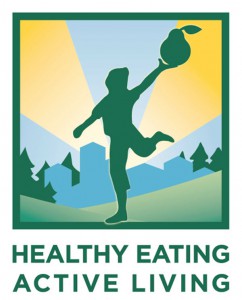 A healthy 'sign of the times' has taken place in La Quinta as the former senior center has been transformed into a state-of-the-art wellness center for all ages.
Perhaps one of the city's most highly anticipated amenities in its continued HEAL (Healthy Eating Active Living) initiative will open its doors at 10:00 a.m. on Saturday, January 17.
This new health and wellness facility will provide a variety of services and offerings to assist in the journey of wellness, and all at an affordable price. The Wellness Center's $50 annual membership fee for La Quinta residents ($75 for non-residents) includes access to brand new state-of-the-art fitness equipment for cardio, strength training and flexibility. Day rates are also available at $5 per day. Fitness and wellness classes such as Yoga, Taekwondo, Pilates, Tai Chi, plus physical therapy and health screenings, will also be available for additional fees.
The renovation of the former La Quinta Senior Center includes the addition of 6,000 sq. ft. to the facility's existing 10,000+ sq. feet. Architectural elements and new finishes have been added to update the building's aesthetics, and large picture windows now open up views over the lake, and public art on the Civic Center Campus.
The Wellness Center also introduces a community gardening area, new classrooms, and new restrooms with shower and locker areas for men and women.
"The City of La Quinta embraces health and wellness on many levels, and this is just another opportunity for people to get out and get healthy in La Quinta," said City Manager Frank Spevacek. "Since 2010, we've been a designated Healthy Eating Active Living city. The HEAL campaign originated from the League of California Cities' efforts to promote healthier lifestyles and communities, and we're proud to have this as such a strong focus in our city as well."
Programs offered include a focus on intellectual wellness such as classes for life-long learning; nutritional wellness, including fresh ingredient cooking demonstrations and nutritional programs; social wellness, such as games and discussion groups; and creative wellness including dance, music, art and language classes.
The La Quinta Wellness Center's grand opening on January 17th will coincide with the wellness events planned around the Humana Challenge Healthy Family Events held at the Civic Center Campus. Advanced memberships are on sale starting January 5th and a complete list of classes and programs can be found at www.la-quinta.org.
The Wellness Center is located at 78450 La Fonda in La Quinta. For more information, call (760) 564.0096 or visit www.la-quinta.org.