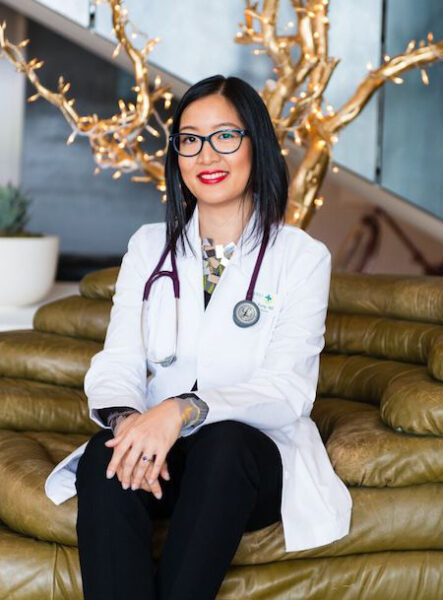 Although naturopathic medicine has been in practice in the U.S. for over a century, I often still get asked, "Are you a real doctor?" In California, Naturopathic Doctors (NDs) are licensed primary care providers, able to diagnose and treat illness as a general practitioner/ family practice doctor. NDs can order lab tests and imaging; perform injections and IVs; prescribe medications, botanicals or supplements; and make diet and lifestyle recommendations, all while addressing the patient's health needs holistically.
Naturopathic doctors are trained at four-year, post-graduate, accredited medical institutions. In addition to a standard medical curriculum, a naturopathic doctor is required to complete four years of training in holistic and nontoxic approaches to therapy with a strong emphasis on disease prevention. NDs learn how to integrate the principles of naturopathic medicine into clinical practice through training that consists of a minimum of 4100 hours, including at least 2500 hours of academic training and 1200 hours of supervised clinical training.
A naturopathic doctor takes rigorous national board exams (NPLEX) to be licensed by a state or jurisdiction as a primary care physician. Additionally, NDs complete 60 hours in continuing education to be eligible for license renewal. After licensure, NDs can choose to apply for the small number of residency positions available to them; typically, a one- to two-year family medicine training at approved residency clinic sites. However, due to the lack of available residency positions, most ND graduates join an existing practice or start their own.
As Live Well Clinic has grown over the past 10 years, it was time to further support the naturopathic profession by incorporating a residency program. Through a partnership with INM Residency Consortium, our clinic applied and was approved as a residency site and we welcomed our first resident this October.
Because naturopathic residencies are not funded by Medicare/Medicaid dollars like conventional medical residencies, this limits the availability of these positions, as many small clinics are not able to afford the cost associated with training and paying a resident. It is of utmost importance to support the next generation of naturopathic doctors through residency opportunities, and the Live Well Clinic is honored to be in a position to bring the first ND residency program to the Coachella Valley, giving new medical students the opportunity to further their training as a primary care doctor in our community.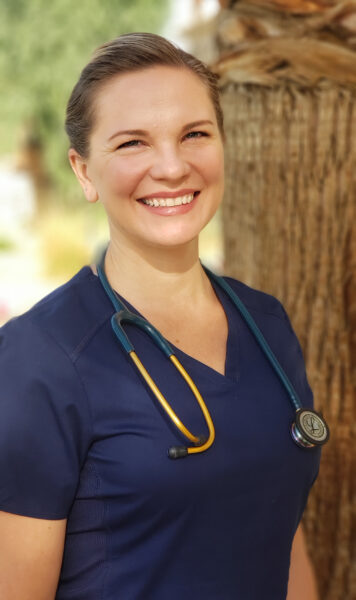 I am honored to welcome our new resident doctor, Shari Jainuddin, ND, a graduate of Bastyr University in Seattle, Washington. Her path to naturopathic medicine took her from an Ayurvedic hospital and Tibetan medicine practice in India, to Shamanistic healing in Peru, to Alzheimer's research at Cornell Medical College, and now, to Live Well Clinic in La Quinta.
Dr. Jainuddin enjoys working in craniosacral therapy, visceral manipulation, biofeedback, botanical medicine, homeopathy, and hydrotherapy, as she continues to learn in the field of family medicine. When not in the clinic, you can find her dancing, listening to music or podcasts, laughing with her daughter, and enjoying the natural beauty our valley has to offer.
Dr. Sonja Fung is a primary care naturopathic doctor with a focus on integrative cancer care and PRP regenerative joint injections at Live Well Clinic in La Quinta. For more information, call (760) 771.5970 or visit www.livewellclinic.org.
Sources:
1) Institute for Natural Medicine- Residency Consortium https://www.naturemedpro.org/project-2;
2) American Association of Naturopathic Physicians (AANP) www.naturopathic.org;
3) California Naturopathic Doctors Association (CNDA) www.calnd.org;
4) The Association of Accredited Naturopathic Medical Colleges (AANMC) https://aanmc.org/;
5) Council on Naturopathic Medical Education (CNME) https://cnme.org/;
6) Weiman MD/JD, Darryl. (2017, Nov 15). Who Pays for Resident Salaries. https://www.huffpost.com/entry/who-pays-for-resident-sal_b_12967008