When it comes to your health, do you rely solely on the advice of your primary care physician, or do you also seek input from a natural health provider? If faced with a serious health concern, you'd probably get a second opinion to understand all your options, so why wouldn't you do the same to maximize your everyday well-being?
When I started Desert Health 12 years ago, a primary goal was to place natural health practitioners on the same platform as medical doctors. Their theories and practices have been around for much longer, and I personally find their prescriptions to be more effective for long-term health. Naturopathic doctors strive to identify the root cause of symptoms recommending nutrition and lifestyle alterations to help us heal; doctors of traditional Chinese medicine effectively use acupuncture and herbs which have been balancing homeostasis for thousands of years, while bodyworkers use movement and alignment to help flex and straighten our structure.
The original concept was an educational publication to generate greater awareness of their work. I didn't realize so many practitioners from all disciplines would be eager to educate consumers, and we are grateful for their contributions; we would not be here
without them.
At that time, I also saw the medical community starting to open the door to the theories and practices of natural medicine as seasoned professionals became frustrated with applying Band-Aids to chronically ill patients, and large institutions sought to capitalize on the growing wellness trend. Functional (also called integrative or lifestyle) medicine sprung to the forefront as leaders like the Cleveland Clinic and Mayo Clinic added it to their portfolios.
Today, the progress in medicine continues. In a compelling move forward in March of 2018, the American Academy of Family Physicians (AAFP), which has cited functional medicine as non-evidence-based, lifted their moratorium on educational credits for functional medicine when a resounding amount of science was submitted upon request. However, it limits credits only to "those that provide clinicians with an overview or scope of functional medicine and the techniques that functional medicine practitioners use, so family physicians can educate interested patients on the topic." Activities that "teach clinicians how to perform techniques, modalities or applications of functional medicine in their clinical practices" are still ineligible.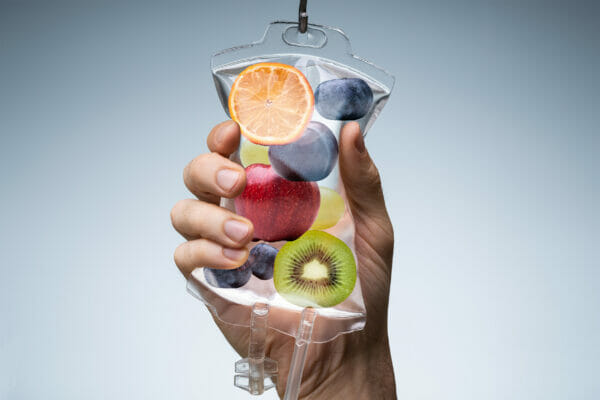 It appears medicine still has a long way to go on this topic and are no doubt receiving push back from pharmaceutical companies as healthier people means less pills. Doctor-led organizations like the Institute of Functional Medicine and Plantrician Project are inspiring us to keep moving in the right direction.
In the meantime, more and more physicians are collaborating with licensed naturopathic doctors (NDs) and many prominent health systems, hospitals and cancer treatment centers now have NDs on staff.1,2 The demand is growing, and the number of practitioners in the U.S. is now over 6,000 with admission to accredited naturopathic colleges becoming increasingly competitive.3
Why don't more people consult their services? Not knowing what to expect and insurance coverage may be barriers, but as more people understand their value, both factors will continue to change. Many who do seek their services – alone or as an adjunct to allopathic medicine – gain a deeper understanding of what is good, and what is not good, for their individual body. The guidance and tools they provide help us adopt healthier habits that allow for greater self-healing and overall well-being.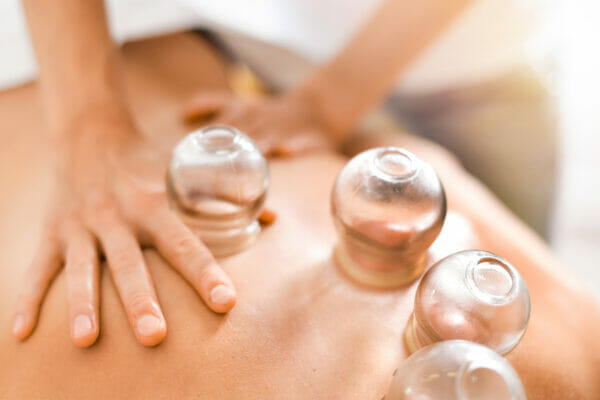 While insurance companies don't currently cover all ND services, labs are standardly covered by PPO plans and the cash price for additional tests can be as low as $6 each. Some will also partially reimburse for office visits when detailed "super" bills are submitted by patients. More and more plans are covering acupuncture, chiropractic and medical massage, so it's worth speaking with your insurance provider.
Some of the tools naturopathic doctors use for identifying root causes include standard physical exams, a deeper review of primary blood work along with extended testing, hormone panels, food allergy and nutritional testing and circulating tumor cell tests for cancer. Therapies may include, but are not limited to, nutritional IVs, diet and nutrient recommendations and joint injection therapy. Acupuncturists and chiropractors often incorporate cupping, electroacupuncture, herbs, far infrared and laser therapy, to name a few.
In the past 15 years of working with natural health practitioners, I've learned more about myself than in the other 42 years combined. In conjunction with allopathic medicine, they have helped me manage Epstein-Barr symptoms, overcome candida and cancer and to thrive when I practice what I've learned. They have also provided the knowledge and tools to help me age healthfully.
I encourage you to explore "whole person care" with one of the many functional medicine or natural health providers our valley has to offer. We invite you to join us this fall as Desert Health presents an overview of practices through CSUSB's OLLI program which is open to all (see page 15 for more information).
Lauren Del Sarto is founder and publisher of Desert Health and can be reached at [email protected]. More information and resources can be found in our Natural Options and Integrative Medicine sections.
References: 1) https://naturemed.org/faq/faq-why-are-a-growing-number-of-medical-doctors-collaborating-with-naturopathic-doctors; 2) https://blog.nuhs.edu/the-future-of-integrative-health/why-we-need-more-naturopathic-medicine-doctors-in-america; 3) https://www.uc.edu/preproadvising/pre-health/pre-naturopathic.html