Last fall, Christina Green organized 25 local farmers and artisans to deliver a farmers market for the Desert International Horse Park's seasonal events. Then COVID restrictions changed, and so did the opportunity. In an effort not to let down her vendors, she reached out to local cities to find an alternate location.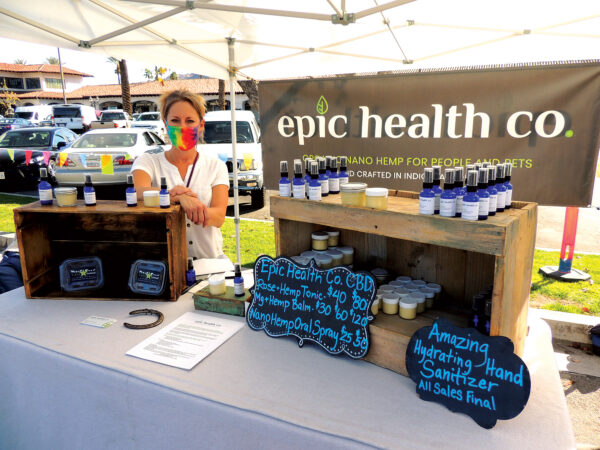 The first to welcome them was the City of Indian Wells, which opened up the Village parking lot on Highway 111 at Cook. Then representatives from the City of Rancho Mirage contacted her to repeat the success at The Atrium Center on 111 near Frank Sinatra.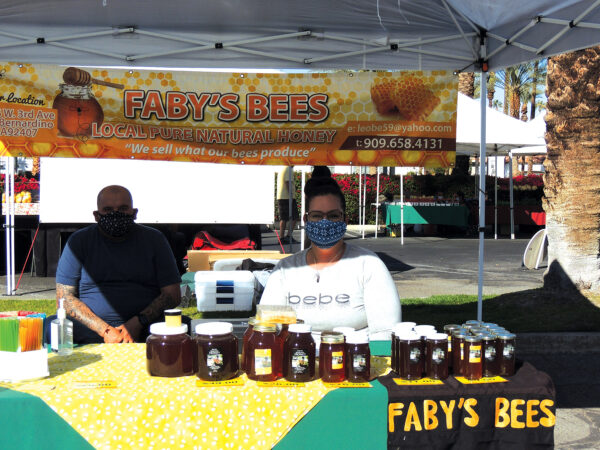 These collaborations are great examples of local organizations coming together for the greater good during these challenging times. The partnerships are a win-win for local farmers and artisans, surrounding retailers and restaurants, and the community, which now has increased access to fresh, organic produce and artisan creations.
"Things always happen for a reason," says Green, "and I am so glad that we are here helping the larger community." She adds that many of the shopping center tenants have reported market days as their strongest since COVID began.
With a growing number of farmers markets in our valley, Green worked to secure unique vendors. "You can go to the Wednesday market in Palm Desert and then the Thursday market in Indian Wells and find different products and produce," she says. They currently have 10 certified organic farmers, 20 artisan food products and 10 artists; all either make or grow their wares.
Green's two markets currently run from 8 a.m. – 2 p.m. in Indian Wells on Thursdays and Rancho Mirage on Fridays. COVID protocols are in place. and masks are required for vendors and visitors. In June, the Rancho Mirage location will move inside The Atrium from 8 a.m. to 1 p.m. She is currently searching for an indoor option for Indian Wells, noting that they will continue to run the market from 7–11 a.m. outdoors, if necessary, for as long as weather permits.
Green is grateful things have worked out and still hopes to add the horse park next season. "I have never enjoyed a job as much as I am enjoying this one," she says. "The cities have been wonderful to work with, and we [the vendors] have become like a little family. The best part is that in coming together, we are making a difference for each other and for the community."
For more information, contact Christiana Green at (951) 551.6233.