La Quinta Wellness Center Serving All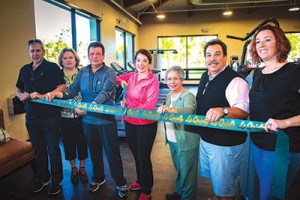 In January, the former La Quinta Senior Center opened its doors to much fanfare as the new state-of-the-art La Quinta Wellness Center. Created for all ages, the amenities, traffic flow, and programming designed to feed mind, body and soul have lived up to expectations.
661 annual memberships have sold (with more selling each day) and the center is averaging 10 daily passes per day. Memberships are an affordable $50 per year for residents and $75 for non-residents. Day passes are $5. (Fitness and wellness classes are additional.)
Much of the programming is in place with more in development. Kids' classes such as Music for Little Mozart (ages 4-7) and La Quinta Glee (ages 7-14) are new. Led by performing arts instructor, Sam Kline, Glee has attracted 45 youngsters and additional aspiring singers are encouraged to join.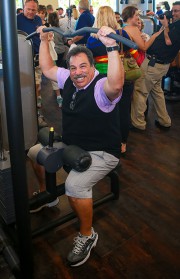 "We find out what the community wants and then seek instructors to deliver those programs. Others are coming to us with ideas," said community services supervisor Christina Calderon.
Popular classes to date include Sunset Yoga for more experienced yogis, daily yoga classes for beginners and seniors, mat Pilates, and Tai Chi. Their morning interval training class is seeking additional participants eager to start the day with a high-intensity cardio workout from 6-6:30am.
Popular senior activities have returned, including The Putters who now enjoy a new putting green, and art classes such as sketch and water colors. The new computer lab, which is free and open to computer use Mondays, Wednesdays, and Fridays from 2pm – 4:30pm has featured beginners' classes, as well as, digital camera operation. The center is seeking interest for a social media class scheduled April 2-16 ($35 per person).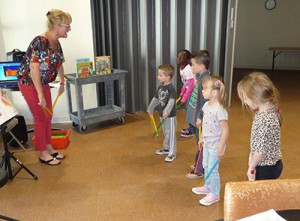 Nutritional wellness programming has launched with the planting of a vegetable and herb garden, and classes on how to build a garden from the ground up are underway. Nutritional classes are also in the works.
"People love the inviting atmosphere which creates a wonderful work out space, but this is much more than a gym," says La Quinta Mayor Linda Evans. She adds that the center is introducing people to the entire Civic Center Park, including the beautifully manicured outdoor space, the library, and not far from there, the museum. All locations are available for meetings and private classes for community members.
If you haven't stopped by, we encourage you to visit the beautiful new La Quinta Wellness Center located at 78-450 La Fonda in Civic Center Park in La Quinta.
For more information, call (760) 564.0096 or visit www.la-quinta.org.
2 Responses to "La Quinta Wellness Center Serving All"