Terry Wahls could be considered a miracle. Bound to a reclining wheelchair with progressive multiple sclerosis, she reversed her condition and, today, enjoys an active lifestyle, returning to her medical practice and leading research to help others.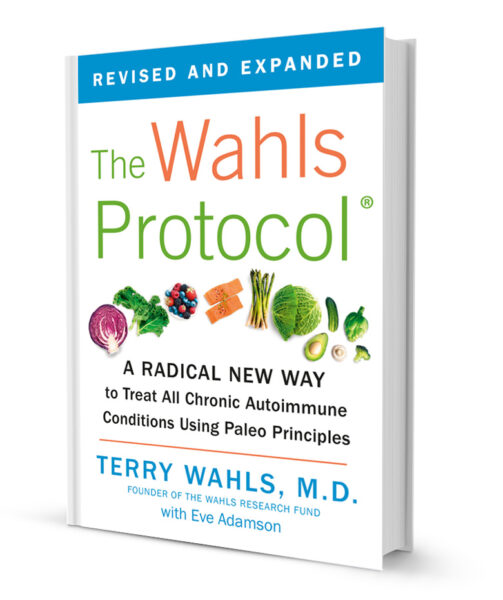 However, her methods are far from miraculous; they are simply a change in nutrition and lifestyle that reduced her symptoms and need for medications. She refined her approach in The Wahls Protocol: How I Beat Progressive MS Using Paleo Principles and Functional Medicine (2014).
Wahls has seen her program assist many others with MS, as well as, a variety of autoimmune conditions including rheumatoid arthritis, lupus, fibromyalgia, neuropathic pain, pain following war injuries, phantom pain from amputations, small fiber neuropathies, cognitive decline, anxiety and depression, along with obesity, diabetes and heart disease.
With this broader spectrum and advanced research, she decided to update her book and this month releases The Wahls Protocol®: A Radical New Way to Treat All Chronic Autoimmune Conditions Using Paleo Principles.
In 2014, we brought Dr. Wahls to the desert for a standing-room-only presentation at the Helen Galen Auditorium at Eisenhower Health. This month, we followed up with her to learn more about the new edition and her clinical trials on food as medicine.
What was your inspiration for this 2020 update?
Research has expanded and there is a lot more we have learned on both diet and lifestyle. The new book includes enhanced guidance, more on the microbiome, antihistamine, oxylates and the impact of electro-stimulation of muscles as
part of rehab.
My thinking on the diet has also evolved. Many embrace the keto lifestyle which is positive, but I think it is much better to do ketosis intermittently. The new book includes the three base diet options – Wahls Diet™, Wahls Paleo™, Wahls Paleo Plus™ – and a new elimination diet for those with severe symptoms. There is also much more discussion on maintaining brain health.
Your new book contains encouraging strategies to prepare for the Wahls Protocol. Do you find that it is hard for people to stick with the program?
It is hard for all of us to forego today's pleasure to tomorrow's future benefit. We are wired to go for comfort and immediate pleasure. But we will forego our pleasures for things that are really important to us. I have included a much longer conversation about tapping into your purpose, your meaning, your "why" for beginning this journey.
If I asked you to do this because I told you it was a good idea, then you are going to fail miserably and you will struggle forever. But, if I can help you identify what is important to you, you are much more willing to let go of today's pleasure and to endure some uncomfortable withdrawal symptoms [from sugar and carbs] because you are doing something that resonates deeply with you. People who are suffering from debilitating conditions need to truly ask themselves, "What is deeply important to me that would motivate me to embrace change?"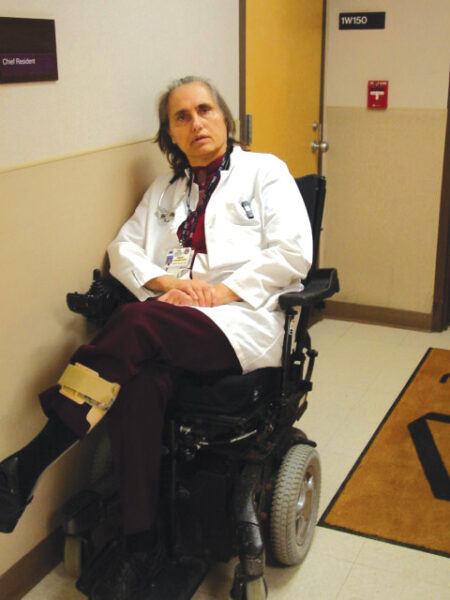 The protocol offers four different diets. Why is that?
I offer a variety of ways to personalize the diet to meet your specific needs. We consider the physiological needs to maximize therapeutic benefits (some may need to be low in histamines or low in oxalates), as well as the plan that is achievable for you.
People need to understand that they just have to do the next actionable step. Going from the Standard American Diet to the Mediterranean diet is a very positive and measurable step. When you are ready to go gluten-, dairy- and egg-free, you are ready to start on the level 1 Wahls Diet. Each actionable step will help you and it is forward progress.
Some will say, "I am in so much pain that I am willing to do the most therapeutic diet right now," while others will say, "that is too much of a transition from where I am today." So, we start with the least restrictive diet and see if it can control your symptoms. If it does, we can stay there; if not, we can consider another level.
I trust people to know that they can make the best decision for themselves when I give them all the information.
What symptoms are you seeing commonly reversed with the Wahls Protocol?
The most common symptoms for which people come to us are pain, fatigue and brain fog and those are, ironically, the first symptoms that tend to improve once people start the program. Of course, we also see that lipids, blood pressure and blood sugars are improving as well, and that medications needed to control those factors are reducing. We also see a reduction in the use of pain medications and narcotics.
You've been conducting clinical trials on MS and different elements of your protocol since 2010. Can you share your progress?
Our research lab is now being recognized at the Consortium of Multiple Sclerosis Centers and we will be giving presentations at their annual conferences.
We are in the process of data cleaning on our fourth trial comparing the Swank diet for MS (a low-fat diet) to the Wahls Elimination Diet. The study was funded by the National MS Society and we hope to be presenting at the international Americas Committee on Treatment and Research in MS (ACTRIMS) annual conference in Washington, DC this September.
People are finally coming around to the fact that even if you are taking drugs, you still have to improve diet quality, reduce stress and increase exercise if you want the best outcome. We have been telling them that for a long time and it is great that more and more people are finally agreeing.
For their current study, the Wahls Lab at the University of Iowa is recruiting newly diagnosed MS patients who have declined medication to focus on diet and lifestyle. Participation in the study requires two trips to see Dr. Wahls – at the beginning and end of the study – and includes MRIs at baseline and at 12 months; a baseline assessment; instruction on the Wahls Elimination Diet; and a stress-reducing and exercise program. Virtual support is available throughout the year with a follow-up visit to repeat assessment at the end of the study. For more information, please contact [email protected].
The 2020 edition of The Wahls Protocol is recommended for anyone struggling with an autoimmune disease who is inspired to reverse their symptoms and improve their health. With encouragement from Wahls and stories shared by successful "Wahls Warriors," the book is written with as much heart as science.
The Wahls Protocol®: A Radical New Way to Treat All Chronic Autoimmune Conditions Using Paleo Principles is available online March 2020. For more information visit www.TerryWahls.com.