What did you do this summer to recharge your batteries? Hopefully you got away from the heat, spent time with friends and family, and simply checked out for a while. No matter how full your plate may seem, taking time away from the everyday is an important choice for good health.
However, health care practitioners can be the worst at taking care of themselves. So for this "back to season" issue, we checked in with some of our regular contributors to see what they did this summer to reset their start buttons.
While it was a busy summer for most, many got away and shared their secret escapes. The effervescence of their renewed energy is displayed around their photos in the color they see for themselves. We hope you recharged…and by the way, what is the color of your energy?

Bronwyn Ison, Evolve Yoga
Escaping the triple digits and spending time at the beach with my daughters and friends. A few days of heaven to relax and rejuvenate!
[clear]

Dr. Greg Evans, Evans Eye Care
Hiking up Signal Hill in St. Johns, Newfoundland and going cod fishing in Bay Roberts.
[clear]

Bernadette M. Greenwood, Desert Medical Imaging
A good hike in the beautiful desert hills while streaming my favorite radio station, 88.9 in Milwaukee. When too hot to hike, taking in a flick in the coolness of Cinemas Palme d'Or provides a nice recharge.
[clear]

Dr. Sonja Fung, Live Well Clinic
Enjoying the outdoors…I went white water rafting for the first time in Colorado. 8 ft. rapids are invigorating!
[clear]

George Adolph, Columnist
Positive change recharges your life. "I hope that everyone reading this is having a really good day. And if you are not, just know that in every minute that passes you have an opportunity to change that." — Gillian Anderson
[clear]

Dr. Jeralyn Brossfield, Eisenhower Wellness Institute
Part of my recharge this summer was trying out new recipes. I love having a bit more leisure time to create healthy, tasty meals like these vegan tacos on eggplant rounds…Yum!
[clear]

Jennifer Di Francesco, Columnist
Living in the moment and "unplugged" while on vacation in Vail. This conscious act allowed me to focus on every moment I was living instead of what was going on in my absence.
[clear]

Dr. Maya Kato, The Ear Institute & Aesthetic Art
I took an exciting cruise to Bermuda with my family (and learned the difference between the break and throttle on a scooter – the hard way!)
[clear]

Tiffany Dalton, Columnist
The magical island of Maui where the culture focuses on enjoying life with family, spending time in nature, and truly respecting mother earth.  There is nothing better than digging your feet in the sand and diving into warm ocean waters to renew your spirit.
[clear]

Lauren Del Sarto, Publisher
I started "Brain Training," a true test of how well you nourish your body and mind. Fascinating, fun, invigorating and strangely astonishing (you'll read more on this in our Nov/Dec issue!)
[clear]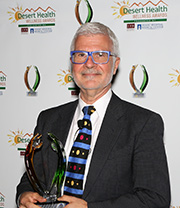 Dr. Steven Gundry
I went back to work. And worked Saturdays.
[clear]