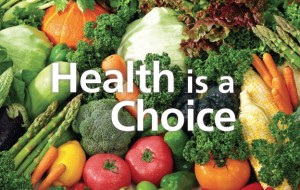 Health Is A Choice showcases individuals who have significantly changed their life and the lives of others by making health a priority. In this issue, we are honored to feature former President Bill Clinton's personal journey and how his international efforts to make the world a healthier place are now coming to the Coachella Valley as part of the Humana Challenge.
Bill Clinton was a self proclaimed 'fat kid.' Growing up in Arkansas, he was raised on a midwestern diet of meat and potatoes and at 13, weighed 185 pounds. His loving and bountiful family had a history of heart disease but, as was common at the time, gave little thought to conscious eating for health.
These early patterns stayed with Clinton who as President became infamous for his love of burgers, barbecue and junk food. (Many may remember reports of Clinton stopping at McDonald's after a jog).
However, junk food and genetics caught up with him and in 2004 at 58 years old, the former President underwent quadruple bypass surgery. With this life changing event and strong recommendations from his doctors, Clinton changed his diet, cutting back on caloric intake and cholesterol-inducing foods. But it wasn't enough and in 2010, he underwent stent surgery for another artery blockage.
Clinton told CNN's chief medical correspondent, Dr. Sanjay Gupta, "I essentially concluded that I had played Russian roulette, because even though I had changed my diet some, I still — without any scientific basis to support what I did — was taking in a lot of extra cholesterol without knowing if my body would produce enough of the enzyme to support it, and clearly it didn't or I wouldn't have had that blockage. So that's when I made a decision to really change."
And change he did. Clinton begin researching the subject by reading books by recognized medical professionals such as Dr. Dean Ornish's Program for Reversing Heart Disease, The China Study by T. Colin Campbell, and Prevent and Reverse Heart Disease by Caldwell Esselstyn of the Cleveland Clinic. With further encouragement from Dr. Ornish himself, Clinton adopted a vegan diet in August of last year.
"I came to learn that since 1986, 82% of those who have followed a plant-based, no dairy, no meat diet have reversed their heart disease as the body begins to heal itself – arterial blockage clears up, calcium deposits around the heart break up. We now have over 25 years of evidence supporting the fact that this type of diet can prevent, and in many cases reverse, heart disease."
Clinton told CNN correspondent Wolf Blitzer, "I basically eat a plant based diet, with no meat or dairy. I start my morning with a protein supplement mixed with fruit and almond milk and I eat legumes, vegetables and fruit throughout the day. It totally changed my metabolism. I lost 24 pounds and basically got back to the weight I was in high school."
He notes that losing weight for Chelsea's wedding was an incentive, but living to play with his grandchildren ("if we are so blessed") is the more important goal.
The Foundation
In 2001, the William J. Clinton Foundation was established with specific initiatives aimed at improving global health, strengthening economies, promoting healthier childhoods and protecting the environment. The one most empowered by the President's personal journey to good health is the Alliance for a Healthier Generation in partnership with the American Heart Association. The Alliance targets places that can make a difference in a child's health: homes, schools, doctor's offices, and communities.
The Healthy Schools Program is a key element of the Alliance encouraging more physical activity options, healthier school meals, more health education, and healthier staff to serve as role models for kids. Since the pilot program launched in 2006, it has achieved many successes:
Participation has grown from 231 to more than 13,000 schools in all 50 states
Nearly 80% of these schools have made measurable progress towards creating a healthier school environment
50% have improved the nutritional values of their school meals
85% meet or exceed the Alliance's school beverage guidelines
More than 75 % of elementary schools participating in the program offer at least 20 minutes of recess per day
More than 50% dedicate at least 20 percent of their after-school program time to physical activity
Three-quarters leave school facilities open for use after school and on weekends
How Will We Benefit Locally?
Some question the partnership of Humana, The Clinton Foundation and the PGA, but when you consider the shared goal of improving health in America, it makes sense.
"Golf is an unusual sport in that the fans actually get exercise while the players do," states Mike McCallister, Chairman and CEO of Humana. "With most other sports you sit, eat a hot dog and have something to drink. Combine golf with the beautiful settings and outdoor climates and you have a winning platform in which to promote healthier lifestyles."
Valerie Alexander of the Clinton Foundation adds, "The Humana Challenge builds upon President Clinton's personal love of golf and his commitment to health and wellness both in his own life and in the work done through his foundation. We are honored to be a part of Bob Hope's legacy by promoting active lifestyles and by reminding us of the importance of giving back, something Hope did his entire life." Linda Hope is thrilled with the partnership as she stated that Clinton was 'one of her father's favorites.'
Healthier Schools
The Healthy Schools Program provides tools for schools to help them create a wellness council, start staff wellness programs, and to offer healthier foods and more physical activities. To support the efforts happening on the ground, the California legislature has passed new laws to regulate what food and beverage can be sold in schools. They voted to support a pilot program to provide more fruits and vegetables to students and have become one of only two states to adopt a menu labeling law. California State Education Superintendent Tom Torlakson is preparing to initiate a Campaign for Healthy Kids to promote positive physical activities and good eating habits.
Currently there are more than 620 California Schools participating. Valley schools can learn about and join the Healthy Schools Program by visiting www.HealthierGeneration.org
Multi-Generational Playground Built in Thermal
Teaming with KaBOOM! And the Desert Alliance for Community Empowerment, Humana is building a multi-generational playground near the San Felipe housing complex in Thermal. It will have common playground equipment and senior fitness stations with walking paths for a comprehensive, family activity experience.
Humana Healthy Fun Fair & Well-being Walk
On January 14, the City of La Quinta in partnership with Desert Classic Charities and Humana will host a wellness walk and health fair. The 5 mile (roundtrip) walk along Bear Creek Path is designed for all levels and ages with four rest stops, healthy snacks, and prizes along the way. The walk will conclude at the La Quinta Fitness Center & Park with a healthy fun fair featuring 40 local health-based agencies, fitness and dance demonstrations, music, healthy foods, and a Kids Fun Zone with games and rock climbing.
Humana Day at the La Quinta Certified Farmer's Market
On Sunday, January 15, Humana will host a special Farmer's Market with plenty of fresh, locally grown produce breads, flowers, and more. Humana will have a pavilion where attendees can register for a free Walkit™ pedometer, receive their own personalized biometric reading, and earn a healthy treat by participating on the Humana blender bikes. There will be special slow food cooking demonstrations by Chef Michael Vaughn Chef de Cuisine of Twenty6 Restaurant at La Quinta Resort. The La Quinta High School Culinary Arts students will also go head-to-head in a "Chopped Challenge" cooking contest.
Humana Challenge 'Pedometers for Prizes'
The main event will take place January 19 – 22 in La Quinta and 'spectator participation' will be a key component. Attendees can pick up and register a pedometer at the Humana Well-Being Tour in Bob Hope Square to measure the number of steps taken throughout the tournament and compete for prizes. In addition, participants can earn extra points by eating healthy foods throughout the week or pledging to kick harmful habits like smoking.
Healthier cuisine will also be offered at this year's event. Jennifer Johnson, 'Queen of Clean,' and owner of Jennifer's Kitchen (see Fresh Cuisine pg. 28) will be featuring organic, vegetarian and vegan options for spectators along with a variety of organic wines.
President Clinton is an international leader who is using his notoriety and power to make the world a better place. His personal experiences have inspired his passion for this country's childhood obesity and health issues, and through his foundation Clinton is making a difference.
"My Foundation's partnership with Humana and the PGA Tour on the Humana Challenge showcases the importance of personal health," said President Clinton. "Part of what the Clinton Foundation does, through the Alliance for a Healthier Generation, is work to end childhood obesity and promote healthy living. The Humana Challenge will energize more people to help build a healthier future for all."
As a participating sponsor of the Humana Challenge, Desert Health® is honored to support the local efforts of the Clinton Foundation, Humana and the PGA. We hope you will join us in the many activities offered and that you too will take the first steps to making health a priority in your life.