Fall is upon us and the weather is getting cooler. To many, that's the anticipation of back to school and the return of school sports. For dentists, it often means an upswing in athletic dental injuries.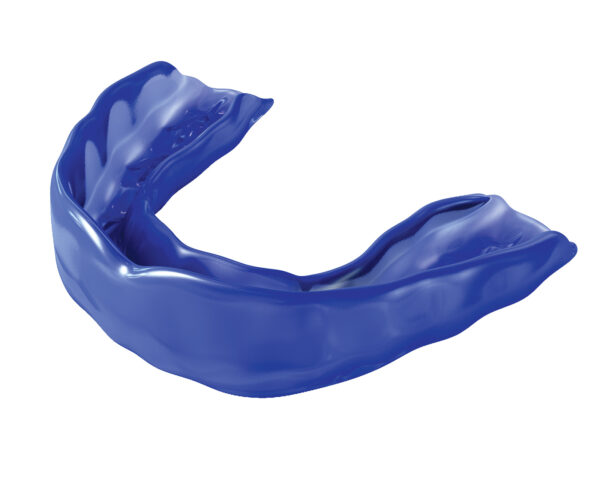 Dental injuries are a major concern in athletics, and it not only affects kids. According to the ADA, about 15 million Americans experience some type of sports-related dental injury each year. Of course, there are a wide range of athletics and some have more risk of dental injury than others, but many can be prevented with a simple piece of equipment: a well-fitting mouthguard.
While football is the first sport that comes to mind when you think of mouthguards, basketball is actually at the top when it comes to sending players – both sanctioned and pick up – to the dentist's chair. But the truth is, any fast-paced sport that includes bumps and falls can be a risk to our teeth. Pickleball, lacrosse, martial arts, skate boarding and soccer are just a few examples.
When it comes to selecting a mouthguard, your dentist is the best place to start. Research confirms that a custom-made guard specifically fabricated for your teeth offers the best protection against mouth trauma.1 However, over the counter or "boil and bite" mouthguards can provide some level of protection and are certainly better than nothing.
Studies also show that custom mouthguards provide up to three times more protection against concussions in contact sports compared to non-custom guards.2,3 Many concussions are caused by the impact of the jaw and skull during contact and a quality guard can help lessen this force. Furthermore, by fitting the mouth tighter, custom guards are significantly more comfortable to wear and make breathing easier, all great reasons to use a custom mouthguard.
Many of us play sports that have a risk of contact and injury. I believe it is very important for anyone participating, or who has a child who partakes, to consider the possibility of a custom-made mouth guard. This simple preventative piece of equipment can save a lot in the end, while helping to keep your game safe and fun…and you smiling!
Dr. Nick is with Palm Desert Smiles, a family-owned dental group in Palm Desert. He can be reached at (760) 568.3602.
References: 1) https://us.dental-tribune.com/news/study-custom-made-mouthguards-out-perform-store-bought-models/; 2) https://www.sciencedaily.com/releases/2014/05/140501101133.htm; 3) https://theconcussionblog.files.wordpress.com/2014/05/gendent_mj14_wintersmouthguards.pdf