As an employer or resident of the Coachella Valley are you invested in developing your future workforce and our students' future?
If so, I invite you to join with me. As the co-chair for OneFuture Coachella Valley's Business Engagement Committee, I am pleased to share that we are creating a strategic path to provide local high school students with meaningful and high quality work experiences so they develop an early awareness about the wide variety of career opportunities locally and the educational pathways to help them prepare.
You can support our work by providing internships (paid or unpaid), hosting a job shadow, mentoring a student, serving as a guest speaker, participating in industry events or joining one of our industry councils to give students the experience that will engage and interest them in beginning their workforce careers here, in the Coachella Valley.
We are actively seeking sector champions to develop strategies and mobilize community partners to drive the employer components of the Coachella Valley Regional Plan for College and Career Success.
Our three school districts and local high schools host nearly 70 academies and career pathways for students and seven of these are focused specifically on medical and health care.
They also include, but are not limited to, hospitality, tourism and recreation, culinary, digital arts and media and information technology. These are all academy programs that have been recognized for providing high quality education and hands-on work experience to prepare students in anticipation of industry growth locally.
To help our students achieve success and realize a bright future, our goals include:
Increasing high school graduation rates
Improving college readiness
Increasing college and higher skills training
Improving career readiness
Increasing the number of local students with higher wage jobs
The key to this approach is involvement from our region's employers which ensures that student preparation is aligned with local workforce needs.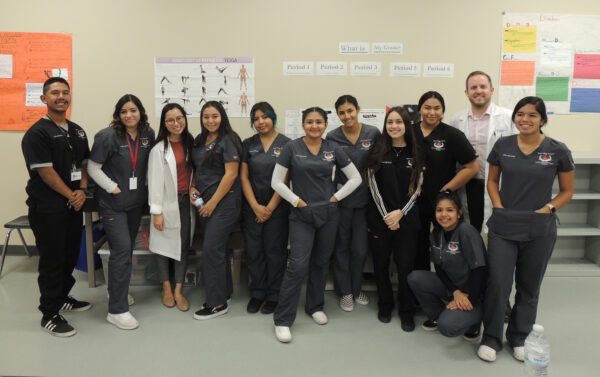 As a growing health care employer in the valley, our employee-owned company, Avid Physical Therapy, has been working with the seven high school medical and health academies for the last nine years. During that time, we have hosted and mentored numerous interns interested in physical therapy and the medical profession. We also have hired high school graduates as technicians, aides and front office staff while they continue their education through college and transition into the doctoral programs required to become a Doctor of Physical Therapy or affiliated medical professional.
We hope you will join us in making a difference locally and in the lives of these students. Their success is your success as we mentor and create the future workforce of the Coachella Valley.
To find out how you can get involved as a sector or employer champion or as a working member of one of our sector committees, please visit www.onefuturecv.org or contact Bob Kambe at [email protected] or Kim McNulty [email protected]