Paleo Vegan "Beefy" Tacos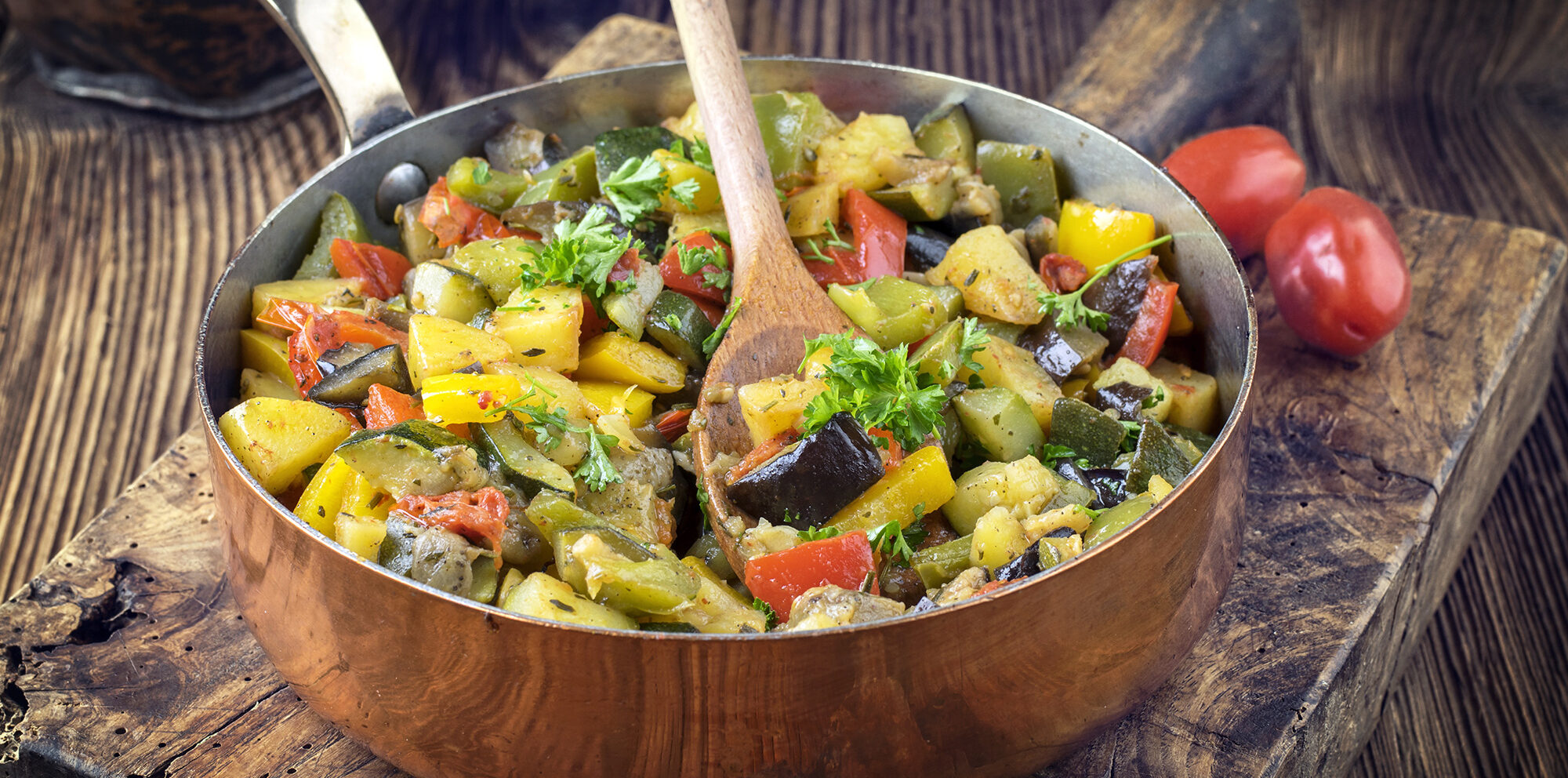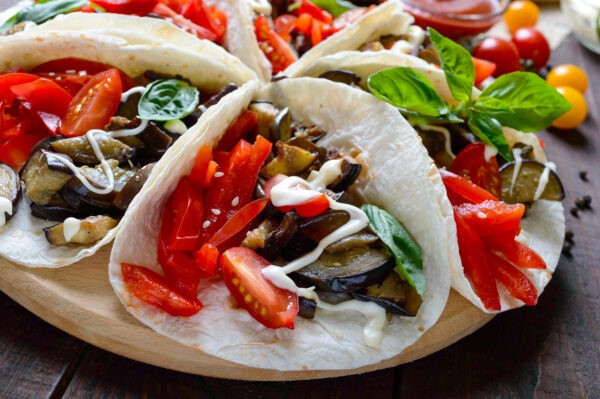 Summer is a time for more simple things in life, especially when it comes to food.  On hot desert days we tend to opt for lighter dishes that have minimal preparation, but that doesn't mean we have to give up flavor.
This rich taco skillet recipe is sans meat but if desired, you can add ground turkey, chicken, or beef to kick up the protein. You can get creative and swap or add any vegetable you prefer into this pan-cooked meal. Serve with corn tortillas, rice, beans, salsa or keep it low carb by serving on top of romaine lettuce with avocado. There really are no rules to modifying or plating a skillet meal!
Taco seasoning can be found at any grocery store, or you can make your own using chili, garlic, onion powder, paprika, a little oregano, a generous amount of cumin and of course, salt and pepper to taste.  Depending on your spice tolerance, crushed red pepper flakes are also a great addition. 
This dish is soy, dairy, gluten-free, whole 30 and Paleo diet-friendly which makes it a great party dish to serve or bring to a potluck as it will accommodate most food allergies and please even the pickiest of eaters.
Ingredients
2 tbsp avocado or coconut oil
1 bell pepper, any color, diced
1 eggplant, skin on, diced
1 zucchini, diced
1/2 cup walnuts, diced very fine
8 oz diced tomatoes with green chilis
2 tbsp taco seasoning (Check out Savory Spice options on El Paseo!)
1/4 cup water
Directions:
In a large pan, heat oil of choice.
Add bell pepper, and cook on medium high heat until slightly browned–about 4 minutes.
Add eggplant and zucchini, cook until reduced by half–about 10 minutes.
Add walnuts, diced tomatoes, stir well and stir in taco seasoning with water.
Stir well to mix and be sure seasoning evenly coats mixture.
Let water cook off–about 10 minutes.
YIELD: 4 SERVINGS
PREP TIME: 5 minutes
COOK TIME: 24 minutes
TOTAL TIME: 29 minutes
NUTRITION INFORMATION:
Amount Per Serving:
CALORIES: 215;
SATURATED FAT: 1g;
SODIUM: 121mg;
CARBOHYDRATES: 15g;
FIBER: 6g;
SUGAR: 8g;
PROTEIN: 4g
Tiffany is a certified nutrition consultant and functional diagnostic nutrition practitioner and can be reached at (760) 285.1221. For more information visit www.tiffanydalton.com