As we enter into summer, there is a noticeable change in our bodies and skin. You can maintain a healthy youthful look at home with easy beauty rituals. It's not every day we have the opportunity to visit the spa or salon for a hair treatment or body scrub. You may be surprised to find ingredients in your own backyard and cabinets for a DIY natural spa service!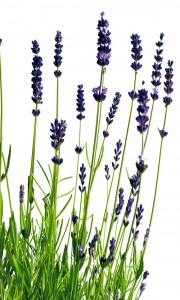 Lustrous Hairapy
Noticeably parched strands can give a tired appearance. Ever feel confident after a trip to the hair salon? The instant pick-me-up from a healthy crown of hair can do just that. Try jojoba oil, a seed oil that delivers deep hydration for the skin and hair. This multi-functional plant resembles the oil found in human sebum, does not clog pores and is antibacterial. Mix 3 tablespoons of jojoba oil, 2 drops of organic lavender essential oil (to promote sleep and relaxation) or 2 drops of peppermint essential oil (to stimulate hair follicles). Before shampooing, apply oil mixture to the scalp by dotting oil with your fingertip in a straight line from the forehead to the back of the head, in 2 inch sections. Gently rub into the scalp and run fingers through the rest of the hair for an awakening scalp massage. Finish with a warm towel head wrap for 30 minutes, shampoo and rinse for an instant healthy look.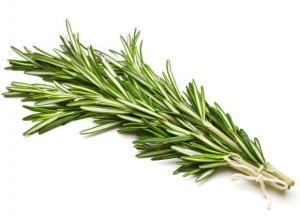 Scrub Away
Desert weather can leave us looking less than attractive with dry scaly skin. The first rule to soft supple skin is to hydrate from the inside out by drinking plenty of water and eating foods rich in Omega-3 fatty acids. The second rule is scrub, scrub, scrub to eliminate dry patches on the body. Exfoliate from head to toe three times a week in your shower for best results. My motto: If you can eat it, it is good enough to put topically on the body. Mix 1 tablespoon of organic olive oil, 1 tablespoon of jojoba oil, 2 drops of lemongrass essential oil, 1 tablespoon of Dead Sea salts and a pinch of fine ground rosemary. Add more oil to soften the scrub and less for a more invasive scrub. Apply the blend liberally to your damp body, focusing on knees, elbows, legs and heels of feet. Sugar hydrates and softens skin while salt detoxifies and sloughs off dead skin cells. Olive oil, rich in polyphenols and antioxidants, delivers lustrous and supple skin while jojoba oil, rich in Vitamin E, C and B complex, softens and smoothes. Herbs, such as rosemary, deliver natural healing powers to purify and cleanse, while lemongrass is antiseptic and invigorating to the senses.  Those who suffer from dry skin conditions can benefit from body scrubs to keep skin hydrated and soothe inflammation.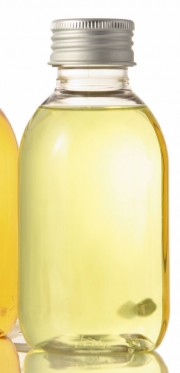 Take a Bath, Yes in Summer
Take advantage of a warm bath to deliver soothing and calming properties. Forget the bubble bath and try something hydrating and natural. Add 2 ounces of Epsom salts, four drops of your favorite organic essential oil along with 1 tablespoon of healing jojoba oil to protect the skin. Feeling sluggish and need to detoxify? Try juniper berry and cypress essential oils which aid in respiratory issues and cleanse the body of impurities. If you are having skin irritations or even sunburn, try one-half cup of raw oats, four drops of lavender essential oil and 1 tablespoon of jojoba oil. When oil and water are combined notice the separation as oil floats to the surface of the water. When the body is immersed into the bath, oil is attracted to the body and immediately absorbs directly into the skin. This is the quickest way to absorb oils to attain the desired results of relaxation and detoxification. If you prefer a shower over a bath, create your own steam room while activating the respiratory system. Place 3-4 drops of eucalyptus essential oil directly onto the shower head and steam the bathroom with hot/warm water temperature. Enjoy the steam room effect with a chilled washcloth over the face or chilled sliced cucumbers over the eyes.
The summer heat is almost here – now is the time to start planning your at-home spa routine!
Karina Chung is a desert native specializing in creating new spa experiences and working internationally with Hyatt Resorts. Karina has returned to the desert as Spa Director at the Hyatt Grand Champion's Agua Serena Spa. She is enthusiastic to introduce indigenous products with healing properties and to support local health for both individuals and businesses through this beautiful wellness facility. For more information, contact Karina at 760.674.4100.