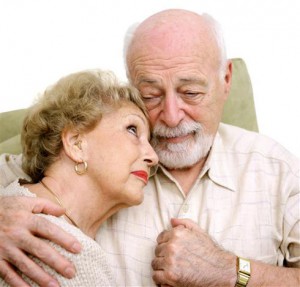 The holidays are over, and this time of year can be very difficult for those who are experiencing loss-the loss of friends, family members, pets and even physical health. They may be experiencing an emotional rollercoaster with feelings of sadness, loneliness, emptiness and anxiety.
Grief is a normal, highly personal response to loss. Some may feel sad and experience signs of grieving without knowing it; some may be ashamed or unwilling to tell others how they are feeling. Pam Vandernagel, an LCSW and licensed oncology therapist at Eisenhower Medical Center emphasizes that time alone is not enough to heal the pain, it is very important to have support during the grieving process. While healing requires our taking responsibility for moving through our own pain, we also need others to complete the process.1
Grief never ends, but it is considered to be managed when the individual has found some resolution or meaning.2 Loss leaves one with having to discover a new way of living without that person, and perhaps some guilt about still being here.1
What can a person do to help themselves through their grieving? Vandernagel suggests grief work such as writing letters, talking to the loved one, gathering pictures and memories, and allowing time to cry.
How can one help a friend or loved one who is grieving? Give the person time to become aware of their feelings and to express them. Spend time with the person, and listen to their stories. Talk about the loss and encourage them to discuss their feelings and memories.  Help them discover the barriers that are holding them back from going forward. Encourage them to find something positive in their daily life. Having hope and a positive attitude help to open the endorphins in the brain and allows the immune system to work more efficiently.
Assist those grieving by recommending resources to help them give voice to their emotions, such as grief support groups and individual therapists. Fortunately, we have many resources in the Coachella Valley for those seeking help. Grief support groups are offered at Eisenhower Medical Center (760-674-3618), Desert Regional Medical Center (760-323-6511), and Serenity Hospice (760-325-8718) to name a few.
Help is available for those who are grieving; however, the gift of friendship is one of the best ways to help a person who is experiencing the pain of loss.
Contact Pam Vandernagel at 760-674-3618 (Monday through Thursday) for additional information on bereavement support groups.
References: 1) Draeger, Bonnie E., When Cancer Strikes a Friend, (New York, Skyhorse Publishing, 2012) 163. 2) Ellor, Rev. James W.,"Grief's Journey," Aging Well, 2, (March/April): 42