Trending for 2019: Cannabis Edibles For Today's Diets
From the Lighthouse Cannabis Boutique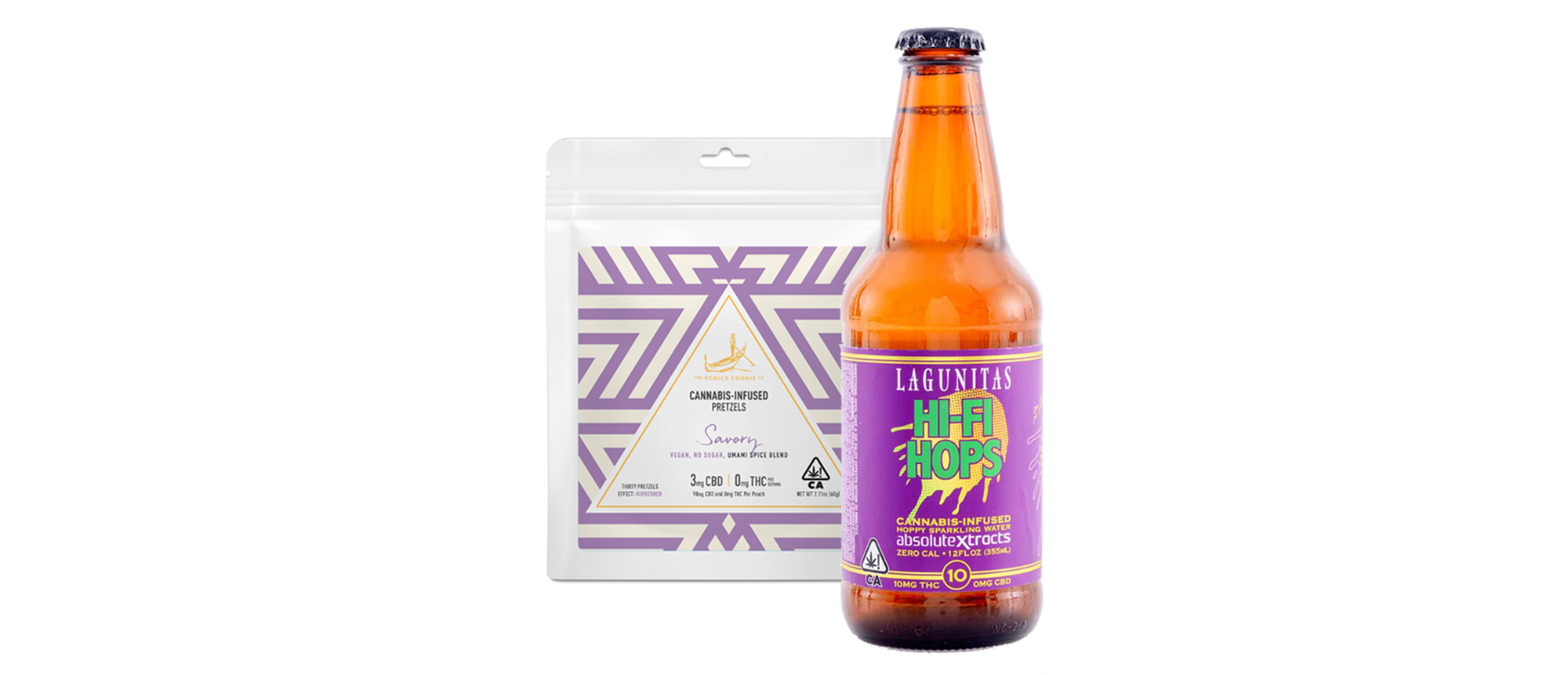 With the legalization of cannabis, food products infused with cannabis extract (referred to as edibles) have emerged as a popular way to enjoy it both medicinally and recreationally. While there are plenty of sugary cookie and candy options on the market, there are also delicious options that satisfy many diets and lifestyles popular today.
Before considering what you do and don't eat, first decide what results you seek, such as dealing with pain, insomnia, anxiety or other conditions. There are over 100 cannabinoids present in cannabis, with the two main ingredients being THC and CBD. Tetrahydrocannabinol (THC) is responsible for inducing the "high" feeling. Cannabidiol (CBD), the second most abundant ingredient of the plant extract, is also therapeutic, yet non-psychoactive. It provides relief from chronic pain and inflammation and reduces stress and anxiety. So, it's important to decide if you want the high feeling and the relief, or just the relief. Most products have varying ratios of both THC and CBD.
For relief from chronic pain or stress, a popular choice is Plus-Gummies which are CBD-infused with pineapple and coconut flavors, low-calorie, gluten-free and kosher. Utopia's cannabis-infused macaroons are paleo, kosher, raw, and vegan and baked with Utopia's award winning eco-friendly cannabis. Venice Cookie Company's cannabis-infused pretzels are sugar-free and vegan. Coated with a savory spice blend, these snacks pair well with a charcuterie board while delivering precise amounts of THC, CBD, or both.
There are a variety of other sugar-free products on the market such as Freeze Dried Organic Strawberries by Wholest which only have one added ingredient—cannabis oil. They are gluten free, vegan, and have no added sugar. Sweet Leaf Hard Cinnamon Candies by THC Express feature a delicious cinnamon flavor and are perfect for low glycemic diets. THC Express offers a wide variety of other sugar-free candies including cherry, watermelon, lemon, and peppermint.
One of the top choices in beverages is Lagunitas Hi-Fi Hops, an IPA-inspired hoppy sparkling water that is a refreshing, non-alcoholic choice with a cannabis twist. Zero calories and zero carbs, it combines various levels of both THC and CBD.
Here are some important tips for using edible products safely and responsibly:
Work with a trained cannabis consultant to identify the best products for your target needs;

Start with a small dosage and be patient;

Manage your expectations. Prepare for a subtle, innocuous effect that comes on slowly;

Always keep cannabis products away from children and pets.
The Lighthouse Cannabis Boutique in Coachella is the valley's only fully licensed dispensary offering highly trained and educated staff to assist patrons on their health and wellness journey. Learn more at www.LighthouseDispensary.com or call (442) 256.3627.