Have you ever thought about taking a day trip to the mountains or the beach only to talk yourself out of it? It's too far…I've got too much to do…I just want to relax.
Next time, do it. In fact, grab a friend and make it a journey. It's summertime after all, and getting out of your surroundings and retreating to nature – even if only for the day – can change your perspective and make you feel like a kid again.
New places bring new perspectives on life, says lifestyle coach Tris Thorpe. "A change of scenery can do wonders for the mind—sparking creativity and igniting inspiration." Especially if you go somewhere you've never been.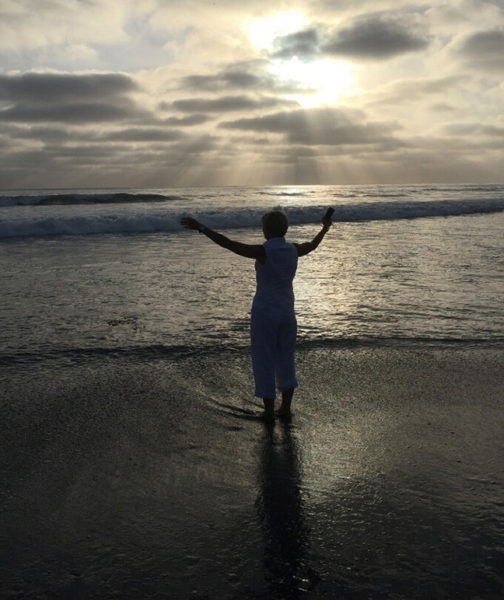 Last month I did just that. One of my closest friends was heading to the coast to attend another friend's graduation. Wow…driving 6 hours in one day? It had been a long time since I took a road trip with a friend and celebrating our graduate was important, so I decided to join her.
I think about that trip almost every day. Our time together was magical. We talked about our crazy days in the 80s, sang along to old CDs I had in the glovebox, and got to know each other better. We met up with more friends and journeyed to the beautiful little town of Cardiff-by-the-Sea where we threw off our shoes, romped around in the sand, and dared each other to dive in.
Standing in the tide, I closed my eyes and brought all of my attention into that moment. It was incredibly powerful and when I think of it today, I can still feel the waves on my feet and smell the salt air. You can almost see the energy I felt around me.
We turned a long drive into a journey and celebrating our friend was special. Being at the seashore was exhilarating, and for that day, we were indeed kids again.
The Balance: Don't let your daily life get in the way of your journey.