Save the Date!
Wellness Awards Return May 22, 2019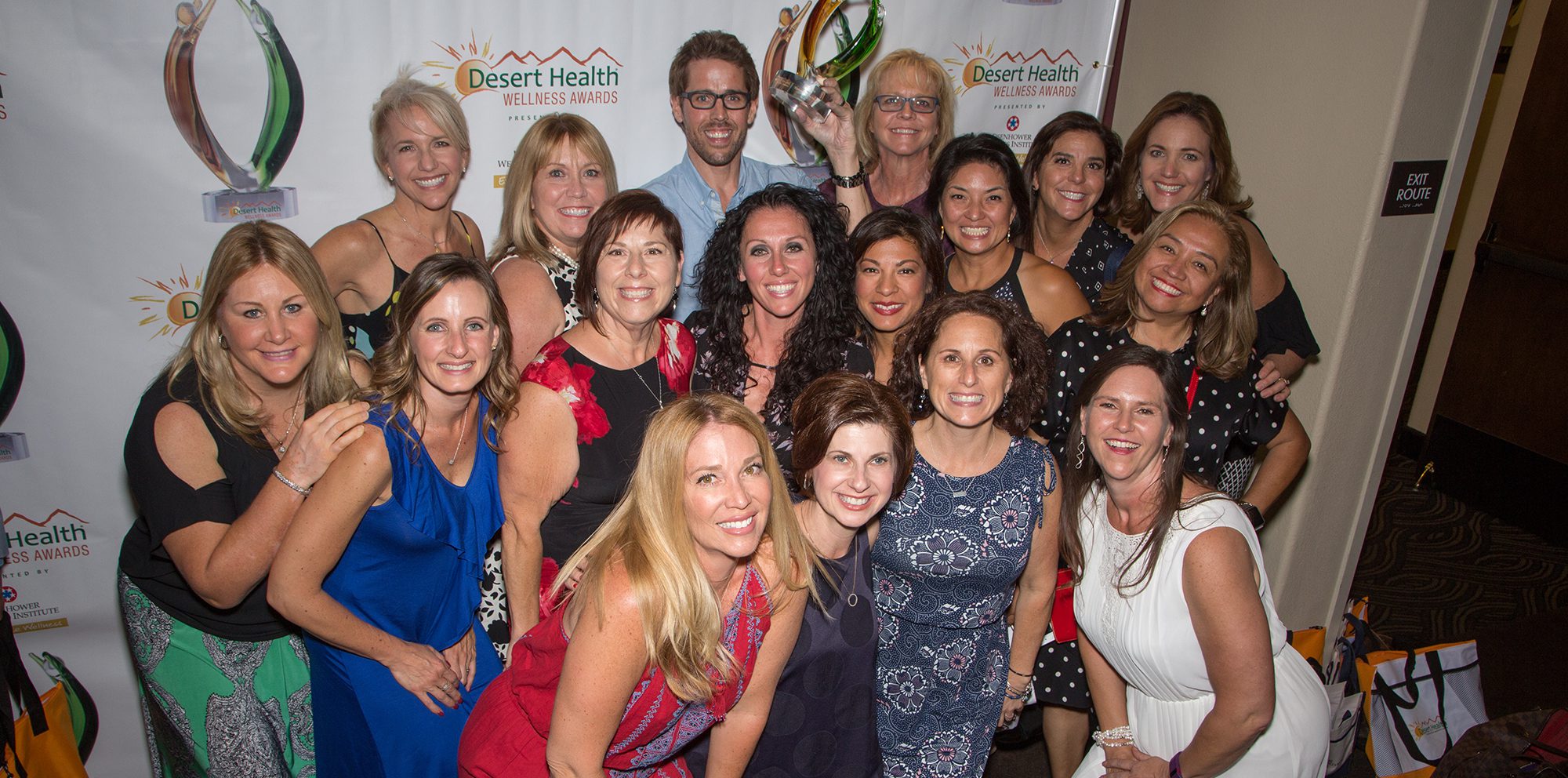 Desert Health® is proud to announce our fourth Desert Health Wellness Awards will take place Wednesday, May 22, 2019. With three sold-out celebrations, founder Lauren Del Sarto selected to take 2018 off to secure a larger venue and enhance other aspects of the event.
"We are thrilled with the community support the Desert Health Wellness Awards have – and continue to – receive," said Del Sarto. "Our hope is tosecure another indoor/outdoor venue which can handle the growing guest list, and I am excited to say I think we have found it!"
Previous events have been held at Desert Willow Golf Resort and The Pavilion at Indian Wells which both offer spectacular views, indoor and outdoor spaces and beautiful natural light; however, there have been limitations for attendance and the interactive format of the event.
The Wellness Awards were created by Del Sarto in 2014 as an extension of Desert Health®'s mission to encourage healthy lifestyle choices and recognize those inspiring others and moving health and wellness forward in our community.
"The festive celebration encourages all to get involved and awards those who are making a difference," states Del Sarto. Activities have included themed dining stations representing Paleo, Mediterranean, and vegetarian cuisine; beautiful décor of vegetables that turns into a farmer's market; and renowned speakers including The New York Times best-selling authors William Davis, MD, (Wheat Belly) and Steven Gundry, MD, (The Plant Paradox).
"We want to find the perfect venue and another impactful speaker," says Del Sarto. Other enhancements will include an online program to make nominations easier and additional surprises to keep returning guests entertained. Over 100 individuals, businesses and health care practitioners who have been nominated for Wellness Awards over the past three years will all be honored at a celebratory reception to be held this May.
"The Desert Health Wellness Awards are such an inspiring and fun evening; we are excited to keep the momentum going," adds Del Sarto. "We are humbled by the overwhelming support from the community and look forward to an even more spectacular event next year!"
Nominations for the 2019 Desert Health® Wellness Awards are now open. Categories include Individual, Business, Integrative Practitioner (for licensed health practitioners), and Youth (18 and under).
The 2019 Desert Health Wellness Awards are proudly supported by  Eisenhower Health, Fresh Juice Bar, NBC Palm Springs, Cambria USA, Desert Oasis Healthcare, Isning Gamez and Prime Time Produce.
For sponsorship and additional information, please contact Desert Health at (760) 238.0245. Lauren@DesertHealthNews.com.
One Response to "Save the Date!"