It's time to come together once again for this important community event to raise awareness and funds for Desert Cancer Foundation's patient assistance programs, which provide financial support for cancer screening, diagnosis, and treatment for residents of the Coachella Valley and surrounding communities.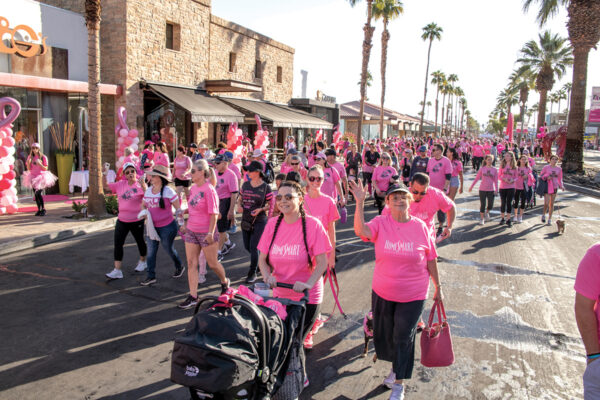 Now in its 15th year, Paint El Paseo Pink will take place in person on Saturday, October 9. Gather your family, friends, and furry companions and join the procession, which will begin and end at The Gardens on El Paseo. The approximate two-mile round trip walk will kick off with an inspirational ceremony at 8 a.m. There will be photo opportunities and welcoming remarks from City of Palm Desert council members. Everyone is encouraged to wear pink in support of breast cancer awareness to celebrate and honor courageous cancer survivors, those in the midst of their cancer battle and those whose journey was cut short.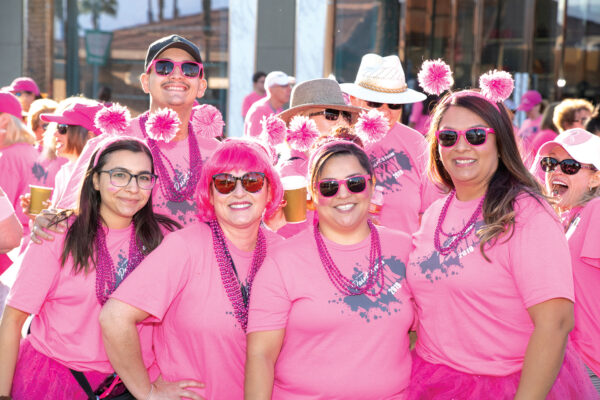 "We are thrilled to be able to walk together and celebrate in person again," said Desert Cancer Foundation Executive Director Eevet Edens. "We're grateful for the many people who look forward to and support this beloved walk and each one of our sponsors who ensure the success of this important community event."
Every dollar raised translates to $10 in cancer care. In 2020, amidst the pandemic, the foundation helped over 112 clients providing over $200,000 in support, and thus far, in 2021, the foundation has assisted nearly 100 clients with over $168,000 in cancer care costs.
The Presenting Pink Diamond Sponsor is Eisenhower Lucy Curci Cancer Center; Pink Ribbon of Hope Sponsors are The Auen Foundation, El Paseo Jewelers, General Air Conditioning & Plumbing, and Desert Redi-Mix; Pink Heart Sponsors are Desert Regional Medical Center, Desert Oasis Healthcare, City of Palm Desert, Dantor Martinez Construction and SkinLab by Cosmetic Surgery Institute; Think Pink Sponsors include JSP Toolbox, Southern California Gas and the Walter Clark Legal Group. In-kind sponsors include CV Strategies, Alpha Media Group, NBC Palm Springs and Entravision and Signarama.
We hope to see you there and thank you for your support!
Paint El Paseo Pink takes place Saturday, October 9 at 8 a.m. Pre-registration is $35 and includes a pink commemorative T-shirt. Register as an individual, join a team, or form a team at www.paintelpaseopink.org.