Your Journey Starts Here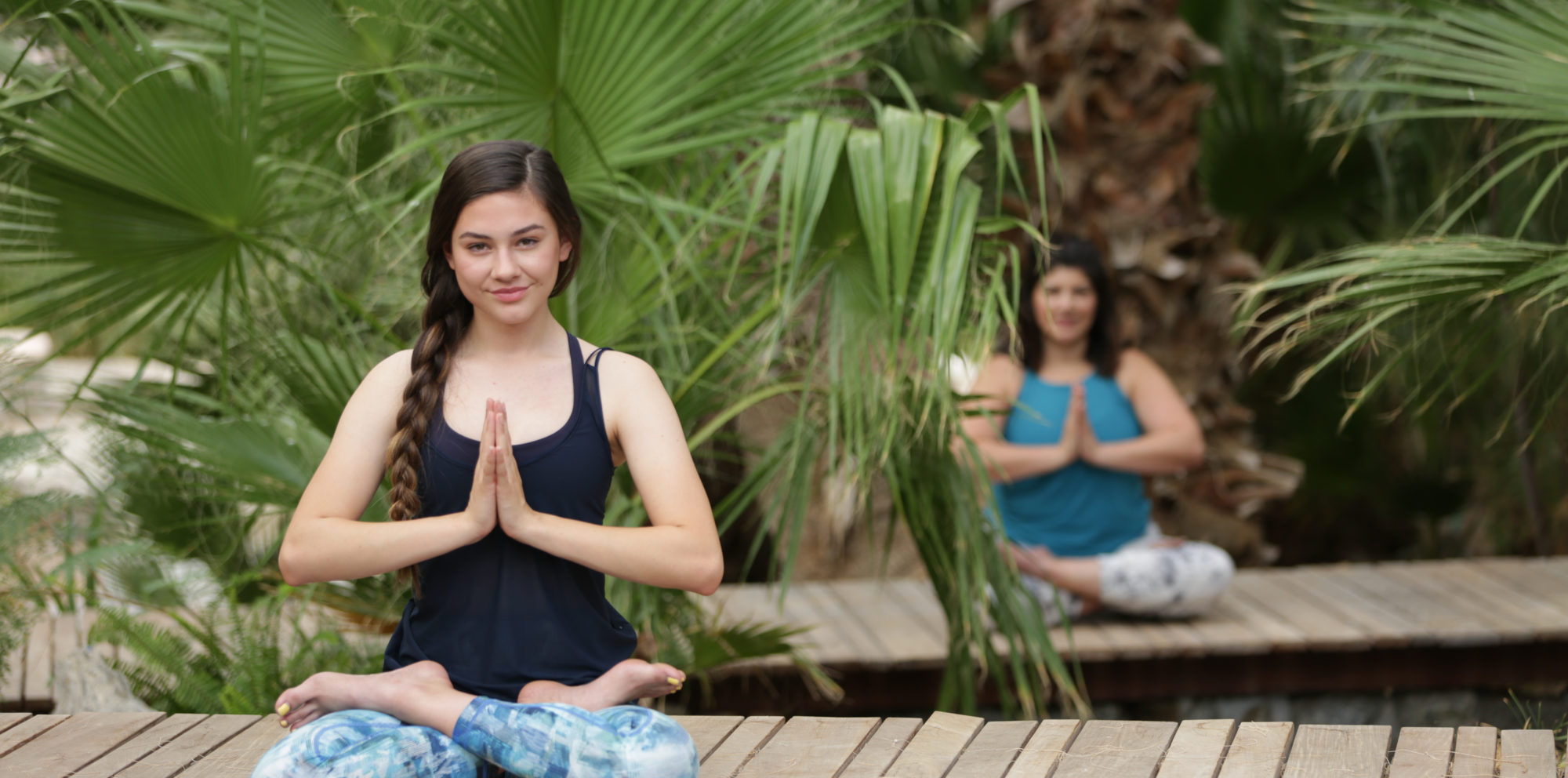 Greater Palm Springs is a global destination for health and wellness and this fall we are celebrating with the Live Your Wellest campaign. Below you will find discounts and special offers from local businesses to help start you on your journey towards living your very best, and wellest, self.
Our special Live Your Wellest section also features profiles on local professionals and places that make our Valley a unique place of health and healing.
(All Live Your Wellest offers are good from 9/1/18 – 12/31/18 unless otherwise noted).
Natural Medicine
ACQPOINT WELLNESS CENTER

40% Off Acupuncture, FST or Massage
Address your health concerns with acupuncture, fascial stretch therapy or massage. New clients only.
(760) 345.2200
CALIFORNIA WELLNESS INSTITUTE

15% Off 6-week Comprehensive Wellness Program
Medically supervised/individually tailored programs that may include HCG weight loss, colon hydrotherapy, IV therapy, OnDamed, far-infrared sauna, vibrating plate and more.
(760) 659.8000
NATURAL PRECONCEPTION HEALTH

Fertility Consultation
10-min. free consultation with our naturopathic doctor to discuss fertility options to be your best for baby.
(760) 568.2598
LIVE WELL CLINIC

$99 Buzz Bag IV Therapy
30-min. treatment full of vitamins and nutrients to give you the boost of energy you need.
50% Off 'B Essentials' Injection
Get a shot of energy and health with this B vitamin injection.
50% Off Thriving Thursdays
Enjoy group wellness with acupuncture, reiki, meditation, and tea to heal mind, body and soul. 50% off for your group scheduled together. One offer per group.  Cannot be combined with other offers. 18 + only
(760) 771.5970
OPTIMAL HEALTH CENTER

50% Off Custom Detox Plan
One-hour appointment to customize a detoxification program with nutritional recommendations.
(760) 568.2598
PREVENTIVE MEDICINE CENTERS

B-12 plus MIC Fat-burner Shot $17.50
Look and feel your best with this energy/fat burning injection. Up to weekly shots through 12/31/18. (Reg. $30) Appt required.
Free Consult on IV Therapy
Come in to shake off a hangover, cold, virus or to hydrate. Chelation to remove heavy metals also available. (Value $50). New clients only.
(760) 320.4292
TRUE YOU MEDICAL

$99 Vitamin Cocktail IV
Replenish your thirsty cells with a diverse array of nutrients to replenish, restore and help detoxification. (Reg. $160)
(760) 340.0013
Fitness & Sports
BIKRAM YOGA PLUS

Free First Timers Friday! (Locals only)
If you have never been to BYP, show your license and attend class for free on Fridays. Must register online for free class; no shows count as your free class. CoachellaYoga.com
$10 drop-in for Desert Health Readers
Show up and be sure to mention Desert Health!
* Exp. 10/31/18 *
(760) 346.2988
EVOLVE YOGA

$10 Drop-in Fee
Drop in for a vinyasa or gentle yoga class. First time clients only; One pass per person; Purchased in-studio only.
$29 One Week Unlimited
Good for week purchased and cannot be extended.
Online Yoga First Week Free
Join Bronwyn online for vinyasa, gentle, yin and restorative. First week free, 33% off first month and $15/mo. thereafter.
(760) 564.9642
GATHER MOVEMENT & WELLNESS STUDIO

$10 Drop-in Fee
Good for yoga fusion, gentle, yin, core express, Kriya flow and adult modern dance classes only; no children's classes. New clients only. Mention offer upon arrival.
(760) 219.7953
HEALTH TECHNOLOGIES PLUS

$39 PEMF Treatment/$399 10-pack
We come to you! Try HUGO pulsed electro-magnetic field therapy and receive a discount on a package of 10 (Reg. $50 each). Promo code CVB-PEMF
(760) 202.4007
KINETIX HEALTH & PERFORMANCE CENTER

$40 Cryotherapy Chill Pass
Cryo's intense cold stimulates the body's natural anti-inflammatory and pain-relieving systems.
Complimentary BEMER Session
Enhance blood flow, endurance, oxygen and sleep management with PEMF therapy.
New clients only.
(760) 200.1719
MARRIOTT'S SHADOW RIDGE 1-THE VILLAGES

Golf Getaway Package From $169
Spacious one and two-bedroom villas. Receive two rounds of golf per night including greens, cart, practice balls and GPS. Book online and use promo code: Z J 4
* Exp. 12/9/18 *
(760) 674.2600
MOT'US FLOATATION & WELLNESS CENTER

Free Infrared Sauna Session with Colon Hydrotherapy
Buy a colon hydrotherapy session and receive a free 30-min. far infrared sauna session. Limit one per person.
(760) 610.5761
NAMASTE WITH SHAY

Save 25% on Groups of 10 or More
Private yoga/meditation for groups of 10 or more at your location. Promo code CVB18. Subject to availability
(760) 895.1705
SAUNA THERAPY OF THE DESERT

Try Before You Buy
Far Infrared Sauna Therapy
50% off one 30-min. infrared sauna session at a Valley spa of your choice. Email JD@TheResortPro.com with DISCOUNT in subject line.
(949) 278.6154
Nutrition
BEYOND BALISAGE EARTH TO TABLE

$5 Wine & Mezé
Enjoy Chef Daniel's inspired menus prepared with only the finest seasonal foods available from local SoCal farmers. Meze (appetizer) only at the Chef's Table.
* Exp. 10/31/18 *
(760) 699.8536
CANTALA AT RIVIERA PALM SPRINGS

3-Course Supper Special $19.59
A contemporary twist on traditional menu items and commitment to buying fresh and local. Offered Sun-Thurs 5p-6p.
(760) 778.6659
CHEZ PIERRE BISTRO

3-Course Prix Fixe Dinner $29.95
Enjoy a three-course French gourmet prix fixe dinner.
* Exp. 10/31/18 *
(760) 346.1818
KIMPTON THE ROWAN PALM SPRINGS HOTEL

$100 Dining Credit with Stay
Indulge with a $100 Food + Beverage credit per stay. Subject to availability. Two-night minimum stay required. May not be combined with any other offers.
(760) 904.5015
NATURE'S HEALTH FOOD & CAFÉ
15% Off All Vitamins & Supplements
The 1st and 3rd Wednesday of each month get 15% off ALL vitamins and supplements.
(760) 323.9487
RISTRETTO @ THE FIVE HUNDRED
Save 15% on Your Purchase
Perfect stop for the early morning kick-start or afternoon pick-me-up with espressos, fresh baked goods, steel cut oatmeal, yogurt, salads, and wraps. Mention Chill Deal.
(760) 656.7532
SALADS IN A JAR

Free Fresh Fruit Cup (9oz)
Place a minimum $25 home/office delivery order and mention FREEFRUIT to receive your gift with purchase.
SaladsInAJar.com
TIFFANY DALTON
20% Off Nutrition Consultation
One-hour consultation to review current diet, supplements and health history with recommendations to help you meet your health goals (Reg. $150) Based on availability.
Tiffanydalton.com/wellest
(760) 348.8998
TOMMY BAHAMA RESTAURANT AT THE GARDENS
Free Goat Cheese Appetizer
Receive a free Signature Goat Cheese Appetizer with the purchase of any entrée. Limit 1 per table, per visit.
(760) 836.0188
ZIN AMERICAN BISTRO
3-Course Prix Fixe Menu Starting at $29
The little neighborhood restaurant where they know you, greet you warmly, and serve satisfying and seasonal French country cuisine.
* Exp. 10/31/18 *
(760) 322.6300
Beauty
STUDIO FACIALS
$99 Dermalinfusion Facial
3-in-1 treatment that exfoliates, extracts, and infuses skin with rejuvenating condition-specific serums (Reg. $175). New clients only.
(760) 636.3555
TRUE YOU MEDICAL
$399 Vampire Facial + Growth Factor Cream
Rejuvenate skin with your body's own cells (PRP and growth factors) to stimulate collagen growth. Includes customized face cream with growth factors + probiotics. (Reg. $814).
(760) 340.0059
Spas & Hotsprings
AGUA SERENA SPA
$175 Floatation & Custom Massage
30-min. floatation session + 50-min. custom massage with full day access to spa and resort pool facilities, fitness center and comp. parking.
* Exp. 12/23/18 *
(760) 674.4102
HOTEL PASEO
Receive $75 Spa & $25 Dining Credits with Stay
Book a weekday getaway and receive a $75 spa credit in Spa La Lé and a $25 credit to AC3. Destination fee included. Subject to availability. * Exp. 12/30/18 *
(760) 340.9001
JW MARRIOTT DESERT SPRINGS
Receive a $100 Spa Credit with Each Room Night
Includes use of spa facilities for you and your guest, fitness center, spa pool, sauna, steam room and whirlpool. Mention promo SPA.
(800) 228.9280
KINETIX HEALTH & PERFORMANCE CENTER
$85 Massage Special
60-min. custom massage. New clients only.
(760) 200.1719
MOT'US FLOATATION & WELLNESS CENTER
Free Float with Massage
Buy a 90-min. massage and receive a complimentary 60-min. floatation session.
Limit one per person.
(760) 610.5761
PALM MOUNTAIN RESORT & SPA
Spa & Stay Rates Starting at $199
Enjoy an overnight stay, a 60-min. spa treatment and breakfast at Ruby's. Rates starting at $199.
(760) 325.1301
PARKER PALM SPRINGS
$250 Spa Credit with Stay
Receive $250 in credit towards spa treatments in the cool Palm Springs Yacht Club + one of our divine Estate Rooms. Sun.-Thurs. nights for rates starting at $249.
(760) 770.5000
RENAISSANCE INDIAN WELLS RESORT & SPA
Receive $100 Spa Credit with Each Night
Enjoy a $100 nightly credit towards spa treatments each night you stay. Rates from $199/night.
Promo code Z J O
* Exp. 11/17/18 *
(760) 836.1265
SEA MOUNTAIN NUDE RESORT & SPA
Save $200 on a Midweek Stay
A luxury-awarded nude spa and resort hotel with exclusive spa massage packages, 24-hour whirlpool, 24-hour dance lounge, and four-star hotel rooms for couples and women.
Call for details.
(760) 251.4744
THE SPA AT WESTIN MISSION HILLS
$119 Massage or Facial
Relax and restore with a 50-minute Swedish Massage or 50-minute Hydrating facial for just $119. Includes day pass and glass of bubbly.
* Exp. 11.30/18 *
(760) 770.2180
TWO BUNCH PALMS
Day of Wellness $315
60-min. spa treatment; full use of mineral springs and enrichment classes; lunch entrée with healing drink or glass of rosé; TBP Day Tote Bag + valet parking. 9a-7p; Tax and gratuity not included.
(800) 472.4334
Medical Tourism
DESERT HYPERBARIC MEDICINE
10% off Hyperbaric Oxygen Session
Free consultation and 10% off a 5-treatment package for qualified candidates. Cannot be combined with other offers.
(760) 773.3899
DESERT MEDICAL IMAGING
$100 Off Prostate or Lung MRI
Discuss your prostate and lung health with our industry leading medical professionals and discover new options for cancer biopsy. Cash patients only.
(760) 275.5768
ORTHOPEDIC & PHYSICAL MEDICINE ASSOCIATES
Second Stem Cell Injection for 1/2 Price
Buy one stem cell injection at regular price and receive a second injection of equal or lesser value for 50% off. Promo code OPMABOGO.
(760) 340.2600
PREVENTIVE MEDICINE CENTERS
Free Erectile Dysfunction Consultation
Meet with a medical professional at our clinic to determine if you are a candidate for Sound Waves ED Therapy. (Value $147)
(760) 320.4292
THE EYELID INSTITUTE
$1,000 Off Eyelid Surgery
Come meet board-certified ophthalmologist Jennifer Hui, MD, and see if cosmetic eyelid surgery is right for you.
(760) 610.2677
Mindfulness/Meditation
ALL CLEAR: PERSONAL/HOUSE CLEARING
50% Off First Session
Cleanse and clear negative energy for yourself or your home/work environment. One per client.
(775) 721.0309
BLISSFUL RELEASE
20% Off Energy Therapy Session
20% off initial 60-min. energy therapy or E-motion Code/Body Code session (Reg. $150) New clients only.
(760) 409.9289
GO GET YOUNG
1/2 Off Anti-Aging Mindfulness Session
60-min. session with life coach Elizabeth Scarcella. Emerge feeling younger, more energetic and full of wonder and possibility.
(407) 370.5228
LOVE YOUR LIFE HEALTHY
30% Holistic Wellness Services
Holistic nutritional coaching and self-exploration retreats to start your journey of healing and wellness. Visit LoveYourLifeHealthy.com for list of services.
(760) 821.3199
MOT'US FLOATATION & WELLNESS CENTER
50% Off Floatation Therapy
60-min. float for only $39. Limit one per person; 9a-5p daily.
(760) 610.5761
TRUE YOU MEDICAL
$129 Energy Session with Biomat + Crystal Therapy
Energy healing performed on a rejuvenating infrared Biomat with crystals for ultimate harmony.
(760) 340.0059
YOUNG LIVING
Free Diffuser with Essential Oil Starter Kit
Sign up for a premium starter kit (Item #22397) and receive the Desert Mist Diffuser for free (Value: $83.88). mariabillis.vibrantscents.com.
(518) 879.6360
Outdoor Adventure
ADVENTURE HUMMER TOURS
$20 off a Hummer Tour
Take a famous open air Hummer adventure and save $20 per person when you book your tickets online.
AdventureHummer.com
(760) 285.0876
ATV EXPERIENCE
$25 Off ATV/Jeep Experience
Guided ATV tours; drive your own or go as a passenger and explore the desert trails, box canyons, rolling hills and great scenery. Promo code Chill Pass.
* Exp. 10/31/18 *
(760) 861.7823
BIG WHEELS TOUR
Save 10%
Visit BWBTours.com, 'Book a Tour' and type in promo code 2F1QTCX9.
* Exp. 10/31/18 *
(760) 779.1837
DESERT ADVENTURES RED JEEP TOURS & EVENTS
$30 Off for Our 30th Anniversary
In celebration of our 30th anniversary, save up to $30 per person on any San Andreas Fault Jeep Tour. Excludes holiday blackout periods.
(760) 324.5337
ESCAPE ROOM PALM SPRINGS
Receive 10% Off Per Person in a Private Room
Use promo code OASIS0202 online or if booking by phone.
* Exp. 11/1/18 *
(760) 779.8888
SOCIAL CYCLE
$30 off Seats on Public Tour
A pedal-powered 16-passenger open vehicle providing Palm Springs tours. Offer good for public tours only. 2-hour min.
(619) 846.9436