What's New at the Woman's Show?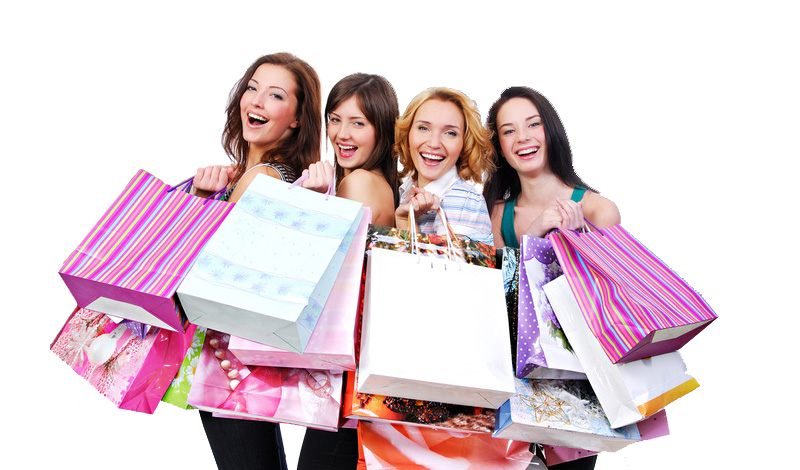 More activities, more food, more wine, more entertainment and even more fun are scheduled for the 11th annual Desert Woman's Show presented by Desert Vein and Vascular Institute on January 13 and 14 at Agua Caliente Casino Resort Spa in Rancho Mirage.
Attended by thousands of guests each year, the Woman's Show offers a variety of activities including an expo of more than 50 exhibitors showcasing products and services ranging from the latest in beauty, weight loss and anti-aging to apparel and accessories. Stimulating seminars on today's hottest topics are scheduled throughout the weekend, including The Latest Secrets inside Stem Cells, Myths of Organic Foods, and Cooking Raw & Fresh with local chefs.
More Food & Entertainment
The ever-popular Taste of the Valley will be open daily from 11:30 am – 2:30 pm offering attendees relaxation and live entertainment while sampling a cornucopia of tasty food, wine and spirits from some of the valley's best restaurants. New restaurants will be showcased along with classic rock entertainment brought to us by Big Rock Pub located at Indian Springs Golf Club. Big Rock will also offer tasty treats from their rock-themed menu. Of course, everybody loves Hawaii so plan on tasting some delectable sampling from Roy's Hawaiian Fusion, or visit The Steakhouse for an over-the-top sampling of filet mignon and garlic mashed potatoes.
More Health & Fitness
Health, beauty and wellness abound and you are certain to find a program or service to aid in achieving your health goals.
Do you get restless, tired legs or swelling after a long day on your feet? This may be indicative of an underlying venous problem. Take the first step to liberating your legs and visit Desert Vein and Vascular Institute at the show to get your free five-minute vein assessment.
Also be sure to meet the "Gym Guyz." While personal training is not a new concept, these guys take fitness convenience to a whole new level. Trainers will come to your home, office or group setting with a van loaded with more than 300 pieces of workout equipment and will tailor training programs to clients of all ages and fitness levels.
There are endless weight-loss programs and fad diets, and (let's face it) many of us have tried one or more and failed – or lost the weight only to gain it back again. Let 2018 will be the year of rekindled health! A good place to start is Clark's Nutrition as they can help you explore healthier weight-loss options and will have an educated team onsite to answer questions and offer product samples.
More Presentations
The show offers over 20 featured presentations, and one sure to be a favorite is The Top Ten Tests That Can Save a Woman's Life presented by Desert Regional Medical Center and hosted by Graison Foster.
More Shopping
If golf or tennis is your passion, Pete Carlson's Golf & Tennis is showcasing over forty feet of famous brand golf and tennis apparel, plus a Fashion Show on Saturday at 11:00 am on the Java Garden Patio.
Fashions continue with shopping at Gaby L's Boutique, CoCo Rose Resort & Beach Wear, Queen of Sole and Moon of Morocco. Gaby L's and Mares Menswear of El Paseo will offer a strolling fashion show of daytime casual to high-quality desert cocktail attire at 3:00 pm on Saturday on the Java Garden Patio.
Be sure to take time to visit with other vendors including Cambria USA, Indian Wells Tennis Gardens, Bling Beaded Baubles and various make-over stations, or stop by and get a psychic reading with Crystal.
Let's Add Some Art!
Are you ready to discover the artist within? Sign up for the Paint Sip and Inspire workshops on Sunday from 11 am – 4 pm. Melanie is sure to inspire your inner artist and send you home with your own Picasso.
Held Saturday and Sunday at the Agua Caliente Casino Resort Spa on January 13-14, the Desert Woman's Show will offer dynamic daily prizes including a stunning pair of diamond hoop earrings from Leeds & Son Fine Jewelers. Daily general admission is $10 in advance or $15 at the door. For a limited time, one free general admission ticket for Saturday or Sunday is available online courtesy of Desert Regional Medical Center. Taste of the Valley is a separate wristband ticket priced at $15 per person per day.
For more information or to become a VENDOR please visit www.DesertWomansShow.com or email Diana@MarloProductions.com.