Wear Red for Ladies' Day Out!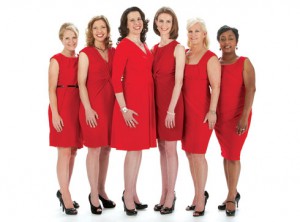 Join the American Heart Association on Friday, February 8 for the 6th Annual Go Red For Women Luncheon at the Westin Mission Hills Resort & Spa in Rancho Mirage.
This year's Luncheon features health expos, educational sessions, a "red handbag" silent auction, and a special fashion show by our local Palm Desert Macy's featuring some of our very own local survivors.
In its six year history, the Coachella Valley Go Red for Women Luncheon has generated over $800,000 for the local chapter providing funding for much needed research on women's heart health. Go Red For Women is the American Heart Association's national campaign dedicated to uncovering the truth about women and heart disease.
More women die of heart disease than all forms of cancer combined. Unfortunately, this killer is often silent, hidden and misunderstood. But the statistics are very clear: one in three women will succumb to heart disease.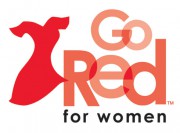 Now is your opportunity to help – and to have a little fun – at this ladies day out! Tickets to the Go Red For Women Luncheon are $125 by January 18, 2013 and $150 after January 18. So get your tickets today!
On the day of the event, registration begins at 9:00am and the educational sessions begin at 9:30am. A select physician from Desert Regional Medical Center will be speaking on heart health, and a heart healthy lunch will be served at noon.
Attendees are encouraged to wear red in support of the American Heart Association's Go Red For Women campaign.
For more information, visit www.cvgoredluncheon.org or contact Kristi Narmore at 760-346-8109 or kristi.narmore@heart.org.
It's All About Balance
journeys
of an
overachiever