Trilogy's 9th Annual Health and Wellness Fair
Free and open to the public!
Desert Health® is proud to support the 9th Annual Trilogy Health and Wellness Fair at Trilogy Resort in La Quinta on Saturday, March 25. This free event takes place from 9:00 a.m. to 12:00 p.m. and is open to the public.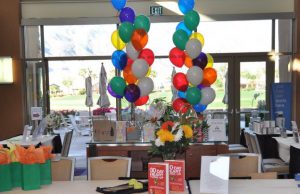 A variety of Coachella Valley health professionals will offer demonstrations, product samples and information. Meet many practitioners featured in Desert Health® and learn more about the modalities and practices you read about here including acupuncture, bio-identical hormones, floatation therapy, and more. Learn your blood pressure and blood sugar levels and get a free hand or neck massage from The Coral Spa therapists.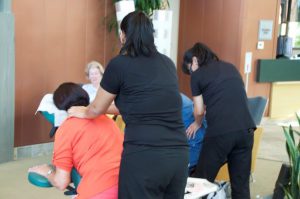 Guests will all receive a complimentary gift bag from Trilogy and may purchase $1 raffle tickets for the opportunity to win a variety of health and wellness prizes. 100% of proceeds from the raffle will benefit Coachella Valley Volunteers in Medicine (CVVIM), the valley's only free medical clinic which provides free dental and medical care to low-income, uninsured and underinsured residents of the Coachella Valley. CVVIM is staffed by medical and dental professionals, front office and support staff who donate their time to give back to the community.
So come make a day of it and join us at the 9th Annual Trilogy Health and Wellness Fair.
The event is free and open to all. Food and beverage will be available for purchase at the event. Trilogy Resort is located at 60-750 Trilogy Parkway in La Quinta. For more information call Sharon McKee (760) 702.3037.
3 Responses to "Trilogy's 9th Annual Health and Wellness Fair"
It's All About Balance
journeys
of an
overachiever