Poses on Paseo to Raise Funds for CVVIM
Everyone encouraged to take part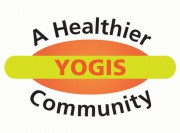 Some of the Valley's most recognized instructors are coming together for a day of yoga, music, healthy food and community gathering – all to raise funds and awareness for Coachella Valley's Volunteers in Medicine (CVVIM).
Poses on Paseo will take place March 2 from 7am-11am at The Gardens on El Paseo second floor parking deck and everyone is encouraged to get involved. Whether you are a first-timer or a seasoned pro, Poses on Paseo's purpose is to bring people together to establish an intention of well-being throughout our community  – for those of us who seek it, as well as, those whose only place to turn is CVVIM.
CVVIM is the Valley's only free medical clinic and is supported by volunteer physicians, nurses and support staff who donate their time to tend to patients who lack access to proper medical care. CVVIM is in need of both donations and volunteer medical professionals. 100% of the revenue generated from Poses on Paseo registrations will go to support their work.
Poses on Paseo's day in the sun will begin with registration from 7-8am. A two hour all levels yoga practice will start at 8am featuring five keynote instructors from various yoga pathways. The practice will be accompanied by a powerful musical performance by recording artist Larisa Stow and the Shakti Tribe. From 10-11am, a post-event concert by Stow will take place and vegetarian food trucks will be open for late morning lunch and social hour.
Event organizer, Johnny Yuhas, RN, RYT 400, hopes the event will become an annual. "Yoga is a powerful source of healing for so many people who find its path. Poses on Paseo will serve to extend this healing resource to those in our community who are in desperate need of medical care." As an emergency room nurse, Yuhas has always been inspired to support this particular cause. "I see the end result of patients who have been neglected within the healthcare system, but I have also seen those who receive the assistance they need through CVVIM and are able to get back to work and lead a healthy, productive life."
How can you get involved? Health-minded individuals of all ability and ages are encouraged to sign up at PosesonPaseo.com. Advanced online registration is $25.00/ $35.00 day of the event.  Volunteers are needed for pre-event promotion and onsite production, and certified yoga instructors may apply to provide adjustments during the practice event.
Poses on Paseo supporters include lululemon athletica, City of Palm Desert, The Gardens on El Paseo, and Classic Party Rentals.
For more information and sponsorship opportunities, contact johnnyyuhas@me.com or visit www.PosesonPaseo.com. Visit CVVIM.org for more information on Coachella Valley Volunteers in Medicine. We thank you in advance for your support!