Desert AIDS Walk 2014
Presented by Desert Regional Medical Center
Join the fun and festivities at the 27th Desert AIDS Walk, a grassroots community event supporting HIV and AIDS services, prevention and advocacy at Desert AIDS Project (D.A.P.).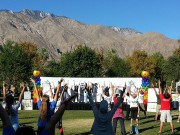 This year's event takes place Saturday, October 18, and is hosted by Shann Carr and Bella Da Ball. Music from DJ Corey and Pride Nation Radio kicks off at 8am with the opening of the Walgreens Health and Wellness Village. Breakfast will be provided by KOFFI (and ice cream by Ben & Jerry's!). Registration begins at 7:30am and the 2.5 mile walk begins at 9:30am.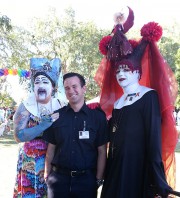 Desert AIDS Walk has made it possible for D.A.P. to continue serving their clients with an unparalleled range of services: medical and dental care; medications; food, housing, and transportation assistance; mental health counseling; a community center with a variety of educational and social activities, including skills-for-living and back-to-work training; and so much more – all under one roof.
Simultaneously, D.A.P. is working harder than ever to help bring about an end to the spread of HIV here in our community as the lead agency on the recently-launched Get Tested Coachella Valley campaign.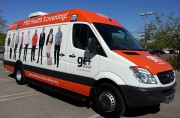 Get Tested Coachella Valley's goal of getting 100% of the Coachella Valley tested for HIV is critically-needed because:
53.3% of Coachella Valley residents have never been tested for HIV.
The Centers for Disease Control (CDC) estimates that approximately one in five people living with HIV do not know they are infected.
In our valley, the prevalence of HIV is estimated at 67% higher than the national average—putting everyone at greater risk.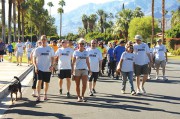 An international study, hailed by the journal Science as the "2011 Breakthrough of the Year," has proven that if an individual who is HIV positive takes the right medications, he or she is 96% less likely to pass the virus to others.
With each step we take and each dollar we raise, we can test more people, bring more people who are HIV-positive into care, and move one step closer to an "AIDS-free generation."
Go to www.desertaidswalk.org to register and begin your fundraising efforts. It's online, safe and easy. Create your own team or register as an individual. Set your fundraising goal and collect donations from your colleagues, friends and family and come out for a day of celebration and spirit!
It's All About Balance
journeys
of an
overachiever