A Day Out for Two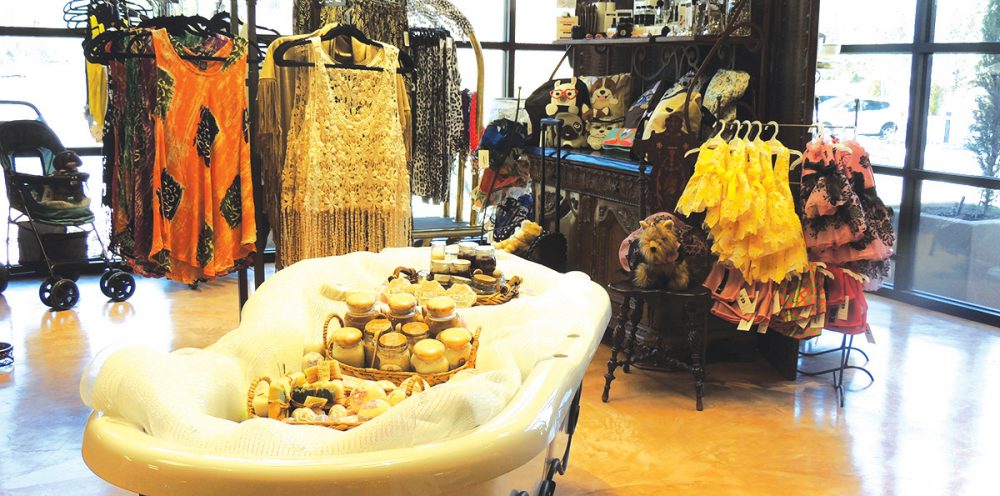 My little man loves going with me in the car, but he's not always crazy about the destination. New places tend to make him nervous and clingy, even at festive four-legged gatherings. But what a surprise I got when we walked through the door at Venus de Fido…
Venus de Fido brings health and beauty to a whole new level. The elegant spa, fitness center, salon, and social gathering facility welcomes both people and their furry companions and is sure to be a hit with desert dwellers and snowbirds alike.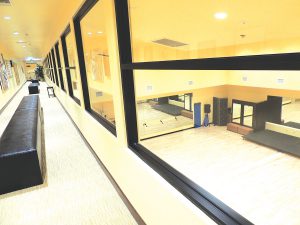 As you and furry friend enter, you are greeted equally by a polite concierge who is there to answer questions and show you around. It is worth a visit just to see the incredible attention to detail owner Lindi Biggi has put into every element of the expansive 27,000 square-foot project. The Italian inspired décor includes hand painted murals, exquisite art pieces, majestic statues, and renaissance-era flare.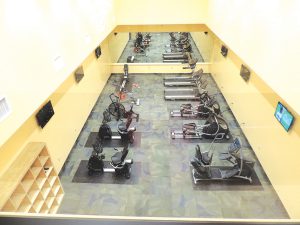 Just as much detail has gone into the experience for both people and their K9 companions. While human amenities include three areas of fitness for different levels, qualified trainers, a squash court, an exercise studio, beauty salon, esthetic services, and a Himalayan salt cave, the canine services include a picturesque indoor temperature- controlled dog park, grooming salon, and doggy daycare, as well as training and K9 fitness classes.
You can work out and get your hair done while Fido brushes up on his obedience and gets his coat coiffed. There is a unique retail boutique and to top it off, a health food café with smoothies and grab-n-go foods.
The most special element I recognized on our very first visit was the true love of animals upon which Venus de Fido was built. It is no surprise as Biggi is the founder and visionary behind local non-profit Loving All Animals whose mission is to unite valley shelters and rescue groups in an effort to create a no-kill community.
Special programs at Venus de Fido will include Rescue Introduction Day for local animal welfare organizations to introduce homeless dogs to potential owners in a relaxed and safe environment and the "Barkfest Club," where you can schedule a playdate with your dog in their supervised dog park with proceeds benefitting Loving All Animals. There will also be quarterly adoption events and onsite "yappy hours" benefitting animal nonprofits.
The indoor dog park looks like something straight out of Caesars Palace with beautiful wall murals and dancing clouds. There is rubberized, antibacterial flooring which is not scattered with toys to alleviate the "mine!" factor. Four-legged guests are temperament tested to ensure everyone plays well together and each is given a green, yellow or red scarf to identify friendly, cautious, or doesn't play well with others. There are K9 supervisors and groups are limited in size and by personality.
So what did my little Bandito think of Venus de Fido? Usually when we enter unfamiliar surroundings, he tries to crawl up my leg into my arms, but not at this place. He pranced in – tail wagging with anticipation – and even let out a little whine of excitement. He truly was happy to be there! After my tour, I found him sitting in the K9 supervisor's lap giving kisses. That's when I said to myself, this place is full of heart and sure to do well!
Venus de Fido is located at 73-600 Alessandro Drive in Palm Desert. Memberships are available for you and/or Fido, or you can choose from a full a la carte menu. There are also spaces available to rent for classes and special events. For more information visit VenusdeFido.com or call (760) 834-7050.