The 2017 Wellness Awards May 18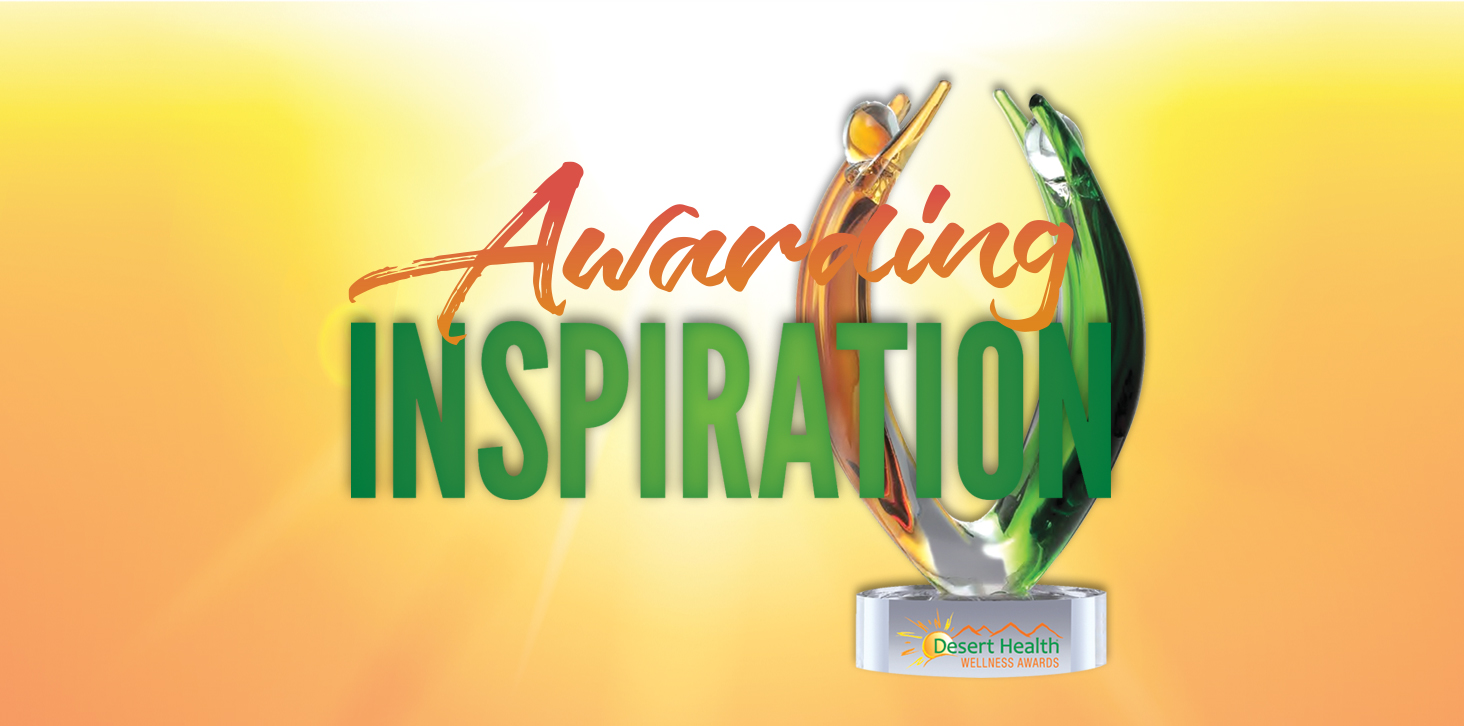 UPDATE: Winners can be found here!
We are proud to announce the third annual Desert Health Wellness Awards taking place Thursday, May 18, at Desert Willow Golf Resort. Please join us as we honor and recognize those in our community moving health and wellness forward.
This year's inspiring list of nominees includes medical doctors prescribing Eastern medicine practices and nutrition; a man who reversed his diabetes and became a chef to educate our youth on healthy nutrition; a registered nurse who started a local chapter of the American Holistic Nurses Association;  an Indio High student with aspirations to study functional medicine at Harvard; a middle school changing the health statistics of their students and staff; a fitness studio transforming lives; a teacher championing health education in schools nationwide; and the country's youngest certified yoga instructor, to name a few.
Twenty-seven individuals and organizations were nominated in five categories: Individual, Business, Non-profit, Integrative Health Care Practitioner and Youth. Finalists have been selected and are featured on the special insert program in this issue. Winners will be announced at the evening celebration on May 18.
The Desert Health Wellness Awards are open to everyone and we invite you to join us. The festive event features healthy dining stations for Mediterranean, vegetarian, and Paleo fans and complimentary beverages. Guest speaker Joseph E. Scherger, MD, MPH, will discuss the medical movement toward integrative care, how we will all benefit, and the five things you can do today. KMIR's Janet Zappala (a nominee herself this year!) will host.
Come celebrate with us as we honor those in our community inspiring, educating and encouraging each of us to become our healthiest – and best – selves. Event details can be found in the center insert of this issue. We hope to see you there!
View Official Event Program Here